Orientation and Pre-Service Part 1
E-BOOK
Earn 8 Clock Hours When You Pass Exam
Pricing:
$49.00
---
Selecting this course allows you to read the book online, take the test online and print the certificate at your printer. If you already have the printed book in your possession and only need to take the test and print the certificate, select the "Exams" options at the top.
---
This course is designed to give you who are new in child care the basic skills you need to begin working with children. The purpose of this book is to provide useful, practical information. ​​​​​This course contains 2 parts (PART 2 NOT INCLUDED IN THIS PURCHASE) and will fulfill the updated 24-hour Pre-Service requirement (including health and safety) for Texas child care providers as of March 2021. This course may also be used in other states to train new staff.

The following is a list of states that recognize this self-study course for 8-Clock-Hours as of January 2020: AL, AR, AZ, CO, CT, FL, IN, IA, KS, ME, MI, MN, MS, NE, NJ, OK, OR, PA, TN, TX, VA, and WI.
Those fulfilling their CDA requirements may use this self-study.
INCLUDED TOPICS:
-DEVELOPMENTAL STAGES OF CHILDREN
-AGE-APPROPRIATE ACTIVITIES FOR CHILDREN
-POSITIVE GUIDANCE AND DISCIPLINE OF CHILDREN
-FOSTERING CHILDREN'S SELF-ESTEEM
-SUPERVISION AND SAFETY PRACTICES IN THE CARE OF CHILDREN
-POSITIVE INTERACTION WITH CHILDREN
-PREVENTING AND CONTROLLING THE SPREAD OF COMMUNICABLE DISEASES-IMMUNIZATIONS
-RECOGNIZING AND PREVENTING SHAKEN BABY SYNDROME
-ABUSIVE HEAD TRAUMA
-PREVENTING SUDDEN INFANT DEATH SYNDROME
-UNDERSTANDING EARLY CHILDHOOD BRAIN DEVELOPMENT
-PREVENTION, RECOGNITION, AND REPORTING OF CHILD ABUSE AND NEGLECT
-PROCEDURES TO FOLLOW IN HANDLING EMERGENCIES
-EMERGENCY PREPAREDNESS PLAN
-LOCATION AND USE OF FIRE EXTINGUISHERS AND FIRST AID EQUIPMENT
-ADMINISTERING MEDICATION
-PREVENTING AND RESPONDING TO EMERGENCIES DUE TO FOOD OR AN ALLERGIC REACTION
-BUILDING AND PHYSICAL PREMISES SAFETY
-VEHICULAR TRAFFIC-PRECAUTIONS IN TRANSPORTING CHILDREN
-SAFE SWIM PRACTICES-BODIES OF WATER
-HANDLING, STORING, AND DISPOSING OF HAZARDOUS MATERIALS
Category: Pre-Service
You Might Also Like
E-Book
16 Clock Hours
$76.00
Exam
8 Clock Hours
$32.00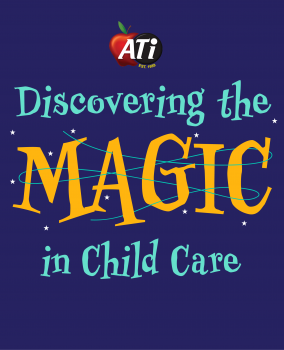 ON DEMAND • WATCH ANYTIME
5 Clock Hours
$34.00