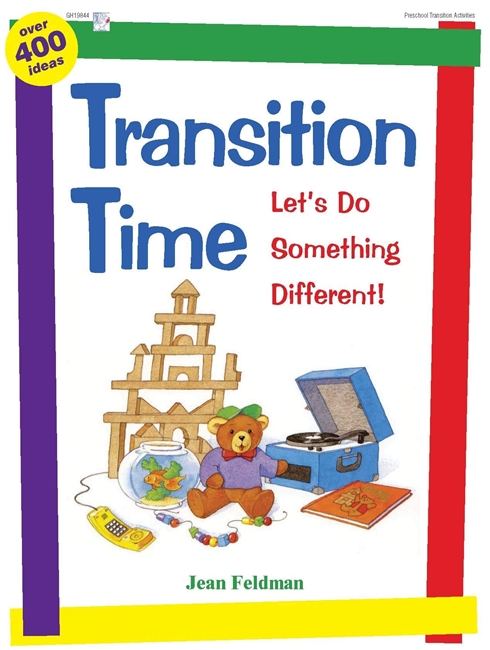 Transition Time Exam
Let's Do Something Different
EXAM
Take Anytime
Earn 8 Clock Hours When You Pass Exam
Pricing:
$32.00
---
This is only the EXAM for this book. To purchase this book, go to teacherboutique.com.

Learn how to make transitions smooth, meaningful, and fun for children! This book has over 400 ideas and activities. There are activities for everytime of the day, plus a planning guide. Considered a must for every daycare.

The following is a list of states that recognize this self study course for 8-Clock-Hours as of 2022: AL, AR, AZ, CO, CT, FL, IN, KS, ME, MI, MN, MS, NE, NJ, OK, OR, TX, VA, and WI.

Those fulfilling their CDA requirements may use this self-study.
Category: Environment & Curriculum