Today's Children Tomorrow's Future
LIVE • In-Person at Sheraton Suites West Loop


May 22, 2021
08:00 am to 01:00 pm Central

U.S. Time Zones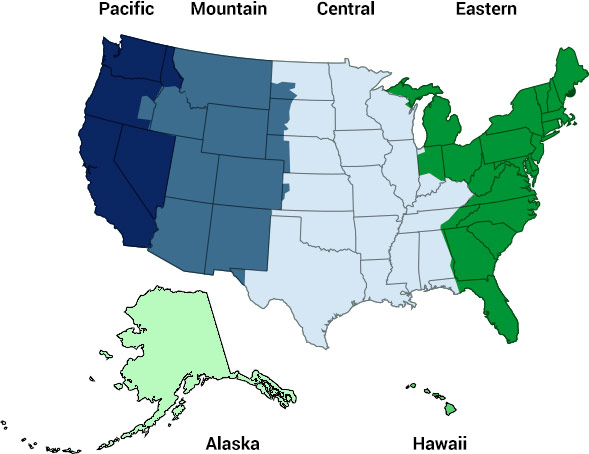 This Seminar Begins At:
03:00 am
Hawaii Time
05:00 am
Alaska Time
06:00 am
Pacific Time
07:00 am
Mountain Time
08:00 am
Central Time
09:00 am
Eastern Time
Credits: 0.50
Earn 5 Clock Hours When You Pass Exam
Seminar Pricing:
$39.00
---
* Reduced capacity for this in-person event.
* Register early to guarantee your spot.
---
You do not have to choose. All of the following 5 TOPICS will be covered.
*25 Alternatives to Raising Your Voice, Nagging, and Saying "No"
Do you find yourself sometimes nagging or saying the same things over and over again, and still the children do not listen? Do you say, "no," and some children still do what they want? This topic is for you! Get 25 classroom-proven things to say and do that will end raising voices, nagging, and saying "no."
*Soaring into Literacy Fun and Learning
Receive awesome and fun strategies to create joy in literacy* Creative ideas for teaching letters * Make storytime come alive * Fun sing-alongs for literacy fun * Sing-a-story fun * Letter games that teach * Awesome activities to develop fine-motor coordination and learn letters * Great ways to promote a love of literacy in your class
*The Magnificent 5: Must-Know Skills Every Child Needs
Learn the important skills children need for success in life & how to teach those skills * Teach children how to focus * How to have self-control * How to have great relationships * How to think critically * How to communicate * Receive great strategies for success to help children now & in the future
*20 Great Stressbusters for Teachers of Young Children
Do you ever feel overwhelmed and over-stressed? Learn great stressbusters to handle stress and take care of yourself * 20 awesome stressbusters that will boost your spirits in a snap * Get refreshed and recharged and feel better than you have felt in a long time.
*The Blueprint of Highly Successful Child Care Classrooms
10 Time Tested Strategies to Make Teaching Easier and Better Teaching can be tough. Learn these time-tested strategies to do each day to make the day brighter for you and for the children * Easy to implement ways to make your classroom better * Use these strategies and children behave better * Make every day a great day!
---
Certificate
Receive 5 CLOCK HOURS (.5 CEUs)
Recognized by the Texas Department of Family and Protective Services, Child Care Licensing.
Speakers are listed on the Texas Trainer Registry
---
Below are the Required Safety Protocols
Face coverings must be worn by Attendees over the nose and mouth while inside the hotel and meeting room.

Attendees will sign a Covid-19 Release Form upon entering the meeting room.

Temperature checks will occur prior to entry.

Chairs will be distanced and room capacity will be reduced.

Each attendee will be provided individual sanitizer.

Coffee and snacks will not be provided. Please bring your own food and beverage.
Regular Registration
NO LATER THAN May 12, 2021
Group size 1-4 people: $39.00 per person
Group size 5+: $36.00 per person
Late Registration
NO LATER THAN May 13-21, 2021
Group size 1-4 people: $44.00 per person
Group size 5+: $39.00 per person
Onsite Registration $49.00 if seats available
Category: Environment & Curriculum Child Growth and Development Child Discipline/Interactions
---
Presenters:
Marty Appelbaum

Martin Appelbaum has spent a lifetime dedicated to his objective to make a profound and positive difference in children's lives. In addition to his B.B.A. Degree and Montessori teaching certificate, Martin has been both administrator and director of child care centers and private schools, working his way up from a teacher's aide position. He authored two Early Childhood Education (ECE) courses used by college undergraduate students and ''How to Teach Children to Follow Rules'', ''The Big Book of Play for Little Learners'', and ''Keys to Success''. His zest for living, unique sense of humor, and personal experiences combined with his concentrated knowledge of child care make each seminar refreshingly fun and information-packed. You will wish you didn't have to wait until Monday to be with your class.
Dr. Maryln Appelbaum

Dr. Maryln Appelbaum is well-known as an outstanding authority on children, education, and families. She has a Master's Degree in both Psychology and in Education and a Ph.D. in Psychology. She has worked as both an educator and a therapist and has been a consultant throughout the United States. Maryln has been the owner and headmaster of three educational centers and one private school for children. She has written more than 30 "how-to" books geared exclusively for teachers and parents. She is especially known for her books, "DO IT RIGHT, A POSITIVE GUIDE FOR DISCIPLINE", and "HOW TO TALK TO KIDS SO THEY LISTEN." Her books, videos, posters, CDs, and audiotapes are used throughout the United States as well as in Canada and in South America. She has been interviewed on television and radio talk shows and has been quoted in newspapers including U.S.A. Today. She received White House Clearance in 1989 as a leading contender for the position of Director of the U.S. Office of Child Care. Maryln has always loved the challenge of reaching and engaging challenging, hard to reach, tough children. She keeps going until she finds the tools she needs to reach those students. She delights in sharing those tools, strategies, solutions, and interventions with other educators. She is powerful, fun, motivational, and most of all caring as she shares her personal experiences working with children.
Doug Medford

Doug Medford is one of ATI's most sought-after speakers. He has been training administrators and teachers, for over 20-years and has "hands-on" experience teaching young children. Doug has presented over 1,000 seminars to more than 300,000 educators all over the United States and in Canada. He is one of the nation's leading humorists. He will make you roar with laughter while giving you great strategies to use in your classrooms. Doug's comedy is based on observational humor and real classroom happenings and will not offend, contribute to global warming or promote tooth decay.
Maurine Richter

MAURINE RICHTER, after earning her degree in Elementary Education at The University of Texas with specializations in Gifted Education and Literacy, spent thirty years as a classroom teacher and received such distinctions as District Teacher of the Year, HEB Educator of Excellence, the Christa McAuliffe National Spirit of Education Award, and the Houston Chamber of Commerce Educator of the Year. She now brings her passion for students and teaching to the Appelbaum Training Institute as one of our national trainers, blending her expertise for curriculum and instruction with a desire to show teachers their value as early childhood educators. She has worked with children from birth to age eighteen and recognizes that the key to success as a teacher begins with building strong relationships with children, parents and co-workers. She will touch your life with her humor and charisma. You will leave her seminar "ready and excited" to implement the solutions, strategies, and interventions in your home care programs and centers as you lovingly impact the lives and futures of those in your care. Maurine trains early childhood, elementary and secondary educators.