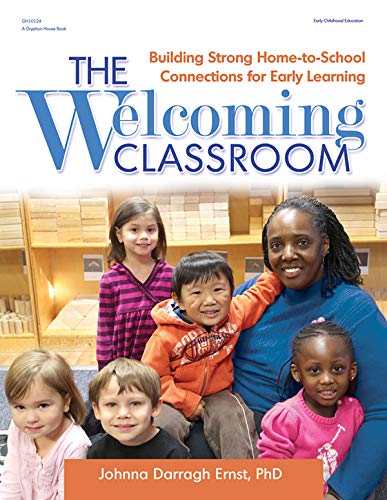 The Welcoming Classroom - Exam
EXAM
Take Anytime
Earn 8 Clock Hours When You Pass Exam
Pricing:
$32.00
---
This is the EXAM only. Selecting this option assumes that you already have the printed book in your possession and that you simply need to take the exam & print the certificate.

In The Welcoming Classroom, Dr. Johnna Darragh Ernst offers practical ideas for creating a welcoming atmosphere for families that will encourage them to participate in their children's learning community. Approved for 8-Clock-Hours of training in most states.

The following is a list of states that recognize this self-study course for 8-Clock-Hours as of 2022: AL, AR, AZ, CO, CT, FL, IN, KS, ME, MI, MN, MS, NE, NJ, OR, TX, VA, and WI.
Category: Environment & Curriculum