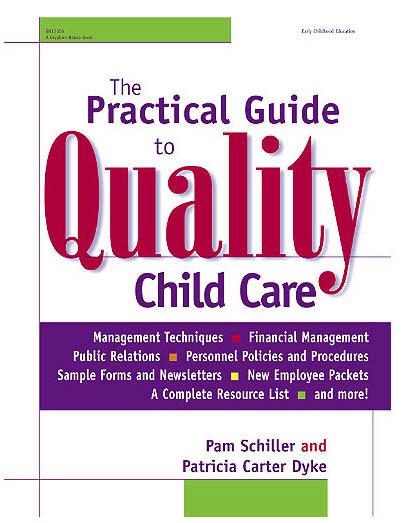 The Practical Guide to Quality Child Care - Exam
EXAM
Take Anytime
Earn 8 Clock Hours When You Pass Exam
Pricing:
$32.00
---
This is only the EXAM for this book. To purchase this book, go to teacherboutique.com.

This uniquely comprehensive manual is a clear, easy-to-read handbook that provides specific guidelines for virtually every aspect of early childhood administration. Contents include: sample criteria, procedures for program development, schedules, applications, and evaluation forms. An invaluable tool for every child care facility manager.

Approved for 8-Clock-Hours in the following states as of 2022: AL, AR, AZ, CO, CT, FL, IN, KS, ME, MI, MN, MS, NE, NJ, OK, OR, PA, TX, VA, and WI.
Category: Management & Leadership