Stairway to Excellence for Child Care Managers-Online
LIVE • Online


July 29, 2023
8:30 am to 1:30 pm Central

U.S. Time Zones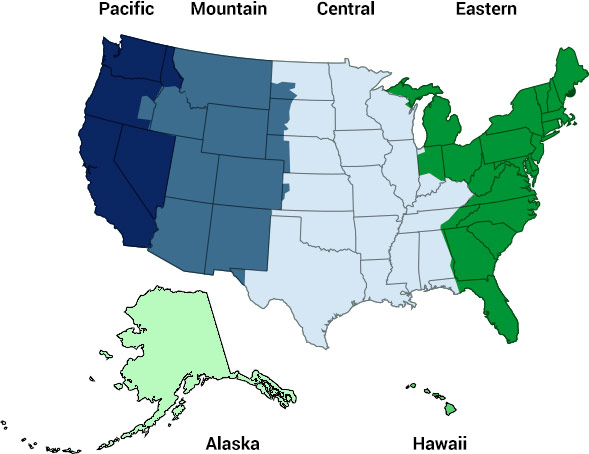 This Seminar Begins At:
3:30 am
Hawaii Time
5:30 am
Alaska Time
6:30 am
Pacific Time
7:30 am
Mountain Time
8:30 am
Central Time
9:30 am
Eastern Time
Credits: 0.50
Earn 5 Clock Hours When You Pass Exam
Seminar Pricing:
$58.99
---
Great News!
It is not necessary to purchase the end-of-course true/false quiz! It is included in every webinar purchase.
Watch LIVE or the recording within 2 weeks of the broadcast date - The recording will be removed on August 12, 2023.
Please filter our trainings by state to see if these types of trainings are accepted in your state registry system.
The states below states require specific guidelines for online training
* Missouri Those in Missouri who wish to receive MOPD credit must take their end-of-course exam no later than noon on July 31, 2023. Be sure your MOPD ID number is listed in your Appelbaum account profile in the "State Registry ID" field.
* Minnesota Those in Minnesota who wish to receive DEVELOP credit must take their end-of-course exam no later than noon on July 31, 2023. Be sure your DEVELOP ID number is listed in your Appelbaum account profile in the "State Registry ID" field.
* Oklahoma - After you complete your end-of-course exam, please call us or email info@atiseminars.org to request that your credit gets entered into the CECPD registry system.
---
You do not have to choose. All of the following topics will be covered.
Hiring and Artificial Intelligence (AI)
* Level up your hiring game.
* Find, filter, and hire in record time using AI.
* Not only has AI transformed the relationship between people and technology, it's also changing the role of how to attract, engage, and retain new hires.

Once Your Hire New Staff, What to Say and Do to KEEP THEM so They Won't Quit
* Secrets from the Masters for Retaining Staff
* Prevent Common Communication Barriers That Cause Resentment And Arguments
* Avoid Roadblocks That Damage Relationships
* Phrases To Sidestep To Prevent Problems Before They Happen
* Conflict Resolution For Even The Toughest Staff
* Becoming A Better Listener
* Maintaining Your Emotional Control In Difficult Situations
* How To Change Negativity Into Positivity
22 Ways to Motivate Your Staff Without Spending a Dime
* How to Boost Morale of Staff
* Tricks and Hacks so that Employees Want to Come to Work

Leading and Motivating During Unusual Times
Since the start of the pandemic, these have been very unusual and demanding times for both yourself and your team. You need things to help, and here they are:
* Levels of stress and how it what to do about it
* How to support different staff members' mindsets
* How to discover and nurture the strengths of your team
* The powerful role of "Love languages" at work
* Practical strategies to bring out the best in your staff members, manage your own stress, become more resilient and shift from surviving to thriving.

Additional Areas that will be Covered:
* 5 Major Mistakes Directors Make and How to Easily Fix Them
* Reasons Staff Call-In and What to Do About It
* The 2 Most Important Things That All Staff Members Need
* The 2 Most Important Strategies to Reach Difficult Parents
* Key Phrases to Gain Cooperation
* The 3 Most Important Things to Do When Onboarding New Staff
* 5 Leadership Skills All Directors Need
* The #1 Principle for Handling Difficult People
* Common Mistakes that Directors Make that Cause Others to Resist
* 4 Things That NEVER Work with Difficult People
* Phrases to Use that Help Team Members be More Receptive
* Get New Habits to Transform Your Business
* Becoming a 5 Star Center: Going from Good to Great

5-Hour Certificate
After viewing the course, pass a brief follow-up true/false exam for your 5-hour certificate. You will not be able to answer the questions until after the seminar ends. If you watch the seminar, you will be able to easily answer all questions. Those who answer less than 70% correctly will be required to pay a $5 retake fee. No need to worry - failed exams are rare.
You will find the exam in your EXAMS TO TAKE tab.

---
Regular Registration
NO LATER THAN July 27, 2023
Group size 1-2 people: $53.99 per person
Group size 3+: $48.99 per person
Late Registration
After July 27, 2023
Group size 1-2 people: $58.99 per person
Group size 3+: $53.99 per person
Category: Management & Leadership
---
Presenters:
Dr. Maryln Appelbaum

You're in for a treat! Maryln Appelbaum is totally amazing. Her laughter is contagious, and so is her love of teaching children. She captivates, motivates, inspires, entertains, and wows audience members with her stories, strategies, songs, and her VERY special laugh!

Here are just a few of the things that audience members say about Maryln.

"Real life scenarios, it was as if Maryln knew the kids in my school and had been in our classrooms."

"Her laugh is a TEN, and so is this seminar."

"Absolutely outstanding!!! Maryln is knowledgeable and sympathetic to the struggles of teachers."

"After 21 years of teaching, Maryln GAVE ME NEW IDEAS to take back to my classroom."

"Very few things get better with age. Maryln is among those few. You must attend a training with her."

"Simply the best. Need I say more."

"Feeling excited for Monday to incorporate everything being taught."

"So much fun being here and learning so many great methods that can make me a better teacher"

"I love her laugh. Every time I hear her laugh, I smile."

"Maryln, is spectacular. Never thought I would see you do downward dog in front of an audience."

"Love your training. You inspire me to be the best I can be."

Maryln is sometimes called "The Child Care Guru" because she has answers to the tough questions when working with children. She combines her education of both undergraduate and graduate degrees in education and psychology, and her early childhood experience as a teacher, director, and owner of 3 early childhood centers. She has written more than 30 books for early childhood, appeared on TV and Radio Talk Shows. Tens of thousands of early childhood teachers get her daily "Message from Maryln" emails that give them strategies, inspiration, and hope. She has spoken to hundreds of thousands of audience members. They go back to work motivated and excited to implement what they have learned. You and your staff will too! Get ready for an awesome day filled with joy, laughter and learning.
Marty Appelbaum

Whoohoo! Marty, America's #1 early childhood motivational speaker, is going to present this awesome seminar. Audiences across the country rave his praises.

Here are just a few of the things they say about Marty:

"So motivating! So moving! So informative! So good!"

"Marty is a fabulous speaker!"

"Information was amazing and the laughter was constant!"

"Best early childhood seminar I've been to ever!"

"Love the strategies, the humor, and the real-life examples"

"The best seminar my staff has EVER attended."

"Marty rocks!

Love the energy!"

"Can't wait to incorporate these tips in my class!"

Marty is the real deal! He has a unique teaching and presenting background that few have spanning over 30 years. He has taught in classrooms ranging from infant age through high school seniors. He is a master at captivating and engaging audiences. He combines his own real-life experiences, stories, songs, fun games with strategies to take back to the classroom. There's never a dull moment. There's no falling asleep at his seminars! Marty has appeared on television and radio. Over 250,000 educators have attended training events led by Marty. Audiences go back to work motivated and excited to implement what they have learned. You and your staff will too! Get ready for an awesome day filled with joy, laughter and learning.
Prerna Richards

Prerna Richards is an international and national keynote speaker, social entrepreneur, coach, and consultant. She has been in the early childhood education field for the past 36 years. Her professional journey has allowed her to work in many different roles including being a preschool teacher and a Vice President of an early childhood division. Majority of her experience was in NAEYC accredited and trauma informed learning programs. She is a registered master- level trainer with the Texas Early Childhood Professional Development System. Most recently she started her own consulting business, Together We Grow providing professional development, coaching, and consulting for educators and individual families. She also has a YouTube channel under the same business name. She is currently also working as a Texas rising star assessor. She is deeply passionate about supporting the teachers who are providing care for the young learners. Every child deserves the best start in life that trained and prepared educators can provide. She is the winner of Susan Hargrave Trainer of the Year Award from TXAEYC in October 2020.
Noelle D'Intino

As Chief Executive Officer of ScribbleTime, Noelle leads the operations of a team of 32 staff and 114 students annually. In 2014, after 8 successful years and a long waiting list at the Center Noelle and Sarah decidedit was time to help other Centers reach similar success. The Director's Club was started – opening the doors of the successful operations of a child care center to other Directors from across the USA – Noelle shares her leadership and knowledge of the business side of child care centers through consulting and workshops. Noelle is passionately living her mission of creating a safe learning environment for children in her community and supporting Centers across our amazing country to find and hire their next teacher, build a healthy waiting list, and get their centers operating just how they want it! Connect with Noelle at www.thedirectorsclubnet.