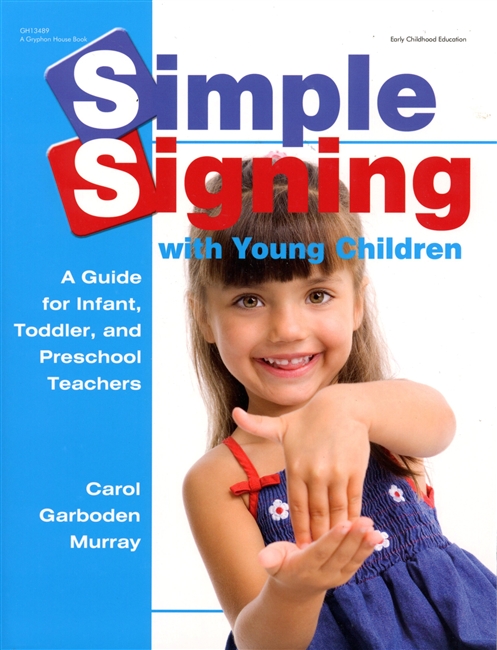 Simple Signing Exam
with Young Children
EXAM
Take Anytime
Earn 8 Clock Hours When You Pass Exam
Pricing:
$32.00
---
This is only the EXAM for this book. To purchase this book, go to teacherboutique.com.

Written for teachers of hearing children from birth to age six, Simple Signing is the perfect introduction to teaching young children through sign. There are chapters for infants, toddlers, and preschool children, with age-appropriate signs. Each sign is illustrated with a caption and one or more photos of a young child or adult demonstrating the sign. There is also a pictorial index of signs to help you find what you need quickly and easily.

The following is a list of states that recognize this self study course for 8-Clock-Hours as of 2022: AL, AR, AZ, CO, CT, FL, IN, KS, ME, MI, MN, MS, NE, NJ, OK, OR, PA, TX, VA, and WI.

Those fulfilling their CDA requirements may use this self-study.
Category: Environment & Curriculum