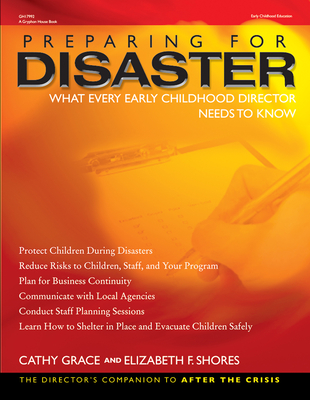 Preparing for Disaster Exam
EXAM
Take Anytime
Earn 8 Clock Hours When You Pass Exam
Pricing:
$32.00
---
This is the EXAM for this book only. Selecting this option assumes that you already have the printed book in your possession and that you simply need to take the exam & print the certificate.

Learn how to protect children during disasters, reduce risks to children,staff, and your program, plan for business continuity, communicate with local agencies, conduct staff planning sessions, learn how to shelter in place and evacuate children safely.

The following is a list of states that recognize this self-study course for 8-Clock-Hours as of 2022: AL, AR, AZ, CO, CT, FL, IN, KS, ME, MI, MN, MS, NE, NJ, OK, OR, PA, TX, VA, and WI.
Those fulfilling their CDA requirements may use this self-study.
Category: Health & Safety