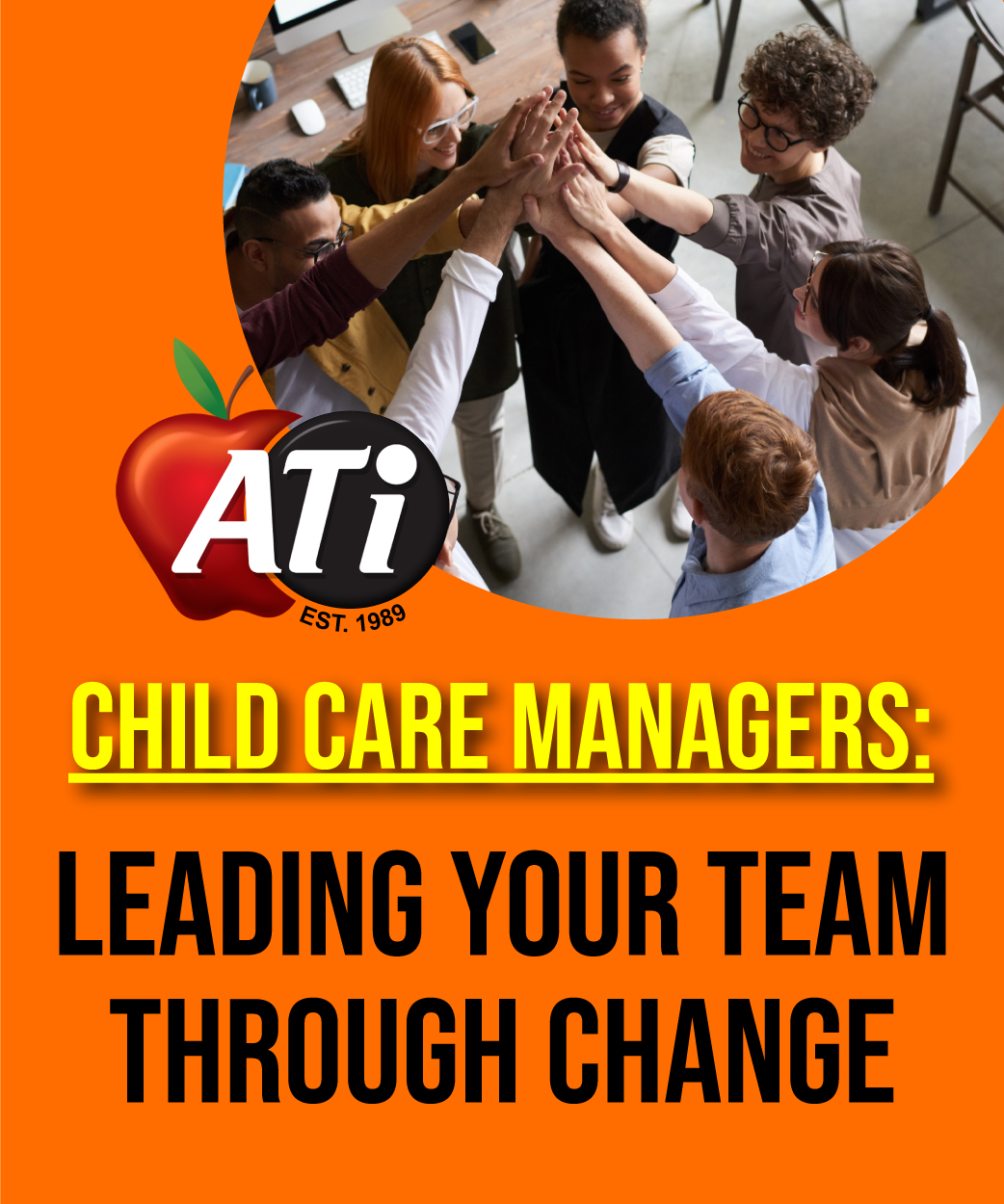 Child Care Managers: Leading Your Team Through Change
LIVE • Online


May 15, 2021
08:30 am to 01:30 pm Central

U.S. Time Zones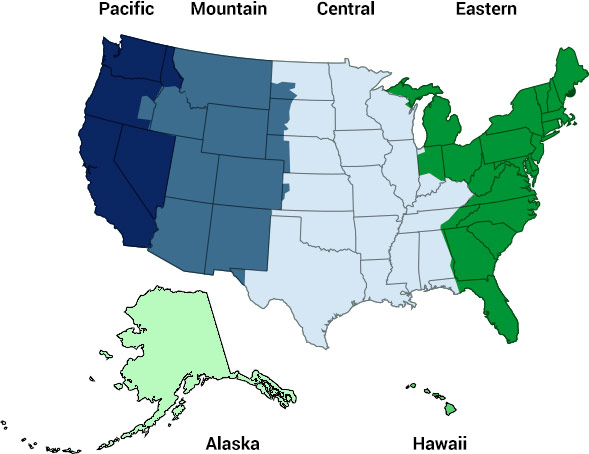 This Seminar Begins At:
03:30 am
Hawaii Time
05:30 am
Alaska Time
06:30 am
Pacific Time
07:30 am
Mountain Time
08:30 am
Central Time
09:30 am
Eastern Time
Credits: 0.50
Earn 5 Clock Hours When You Pass Exam
Seminar Pricing:
$49.00
---
Watch LIVE or the recording within 2 weeks of the broadcast date - the recording will be removed on May 29
* Missouri Only: Those in Missouri who wish to receive MOPD credit must take their certificate exam no later than noon on Monday, May 17, 2021
---
One thing that is always constant in early childhood leadership.... CHANGE!

Sometimes, change is simply a matter of updating the status quo. Sometimes, it is much bigger like Covid-19.

Join us for this strategy and fun-filled training specifically for child care owners and administrators.

FIVE TOPICS
* Attract Staff Fast in ANY Economy
It's hard to find good staff who want to work! But what if there are strategies to get the result you desire? What if you were able to make a few modifications to your hiring action plan and get different results? This session will help you discover four strategic shifts that you can make immediately to help you attract staff fast in any economy!
* Management Tools in a Make-Up Bag - Tools for Transformation
This fun topic uses metaphor to demonstrate and describe how women can equate the use of their make-up tools in managing their looks and take it a step further, to learn great skills to manage their team. You will experience the physical transformation of the speaker, and the transformation of your own leadership skills, self-esteem, as you learn to lead beautifully.

* The Law and Your Legal Rights.
The coronavirus (COVID-19) outbreak has disrupted almost every part of life in the U.S. (and around the globe). In addition to fears for health, you may have critical questions about your employer rights. This session will include an employment law expert and Q&A to answer your questions.

* MOTIVATE, KEEP STAFF, and HALT Staff Turnover
The key to ending staff turnover is to keep the staff you have and onboard the new hires you get. Receive great keys to success to motivate, inspire, and ignite passion in your staff. Great effective tools for success you can immediately implement so your staff enjoys coming to work each day and are motivated to continue to work for you.
* End Workplace Drama: Stop the Whining, Complaining, and Gossip
Workplace drama can zap your child care. Aweseome ways to stop whining, complaining and gossip * Find out what to do and how to do it
5-Hour Certificate
After viewing, pass a brief follow-up exam for a 5-hour certificate. The exam is an additional $5.
Click "EXAMS" in the menu at the top of this page, find the $5 "Leading Your Team Through Change" exam, add it to your cart, and pay. You will see the exam in your Order History, but will not be able to take it until after the seminar ends on Saturday.
Category: Management & Leadership
---
Presenters:
Marty Appelbaum

Martin Appelbaum has spent a lifetime dedicated to his objective to make a profound and positive difference in children's lives. In addition to his B.B.A. Degree and Montessori teaching certificate, Martin has been both administrator and director of child care centers and private schools, working his way up from a teacher's aide position. He authored two Early Childhood Education (ECE) courses used by college undergraduate students and ''How to Teach Children to Follow Rules'', ''The Big Book of Play for Little Learners'', and ''Keys to Success''. His zest for living, unique sense of humor, and personal experiences combined with his concentrated knowledge of child care make each seminar refreshingly fun and information-packed. You will wish you didn't have to wait until Monday to be with your class.
Dr. Maryln Appelbaum

Dr. Maryln Appelbaum is well-known as an outstanding authority on children, education, and families. She has a Master's Degree in both Psychology and in Education and a Ph.D. in Psychology. She has worked as both an educator and a therapist and has been a consultant throughout the United States. Maryln has been the owner and headmaster of three educational centers and one private school for children. She has written more than 30 "how-to" books geared exclusively for teachers and parents. She is especially known for her books, "DO IT RIGHT, A POSITIVE GUIDE FOR DISCIPLINE", and "HOW TO TALK TO KIDS SO THEY LISTEN." Her books, videos, posters, CDs, and audiotapes are used throughout the United States as well as in Canada and in South America. She has been interviewed on television and radio talk shows and has been quoted in newspapers including U.S.A. Today. She received White House Clearance in 1989 as a leading contender for the position of Director of the U.S. Office of Child Care. Maryln has always loved the challenge of reaching and engaging challenging, hard to reach, tough children. She keeps going until she finds the tools she needs to reach those students. She delights in sharing those tools, strategies, solutions, and interventions with other educators. She is powerful, fun, motivational, and most of all caring as she shares her personal experiences working with children.
Doug Medford

Doug Medford is one of ATI's most sought-after speakers. He has been training administrators and teachers, for over 20-years and has "hands-on" experience teaching young children. Doug has presented over 1,000 seminars to more than 300,000 educators all over the United States and in Canada. He is one of the nation's leading humorists. He will make you roar with laughter while giving you great strategies to use in your classrooms. Doug's comedy is based on observational humor and real classroom happenings and will not offend, contribute to global warming or promote tooth decay.
Kellie Ketchum-Umphrey

Kellie Ketchum-Umphrey is a pro in early childhood. She has been a regional director, Head-Start Supervisor, and Program Manager. She uses her expertise besides working day to day with children, at helping centers increase enrollment, enhance their educational program, curriculum, and staff development.
Julie Bartkus

Julie Bartkus is an award-winning business owner, internationally known speaker, coach and best-selling author of Child Care Business Success. Over the past 20 years she has helped leaders across the globe transform their workplace culture from negative and destructive to happy and productive.
You Might Also Like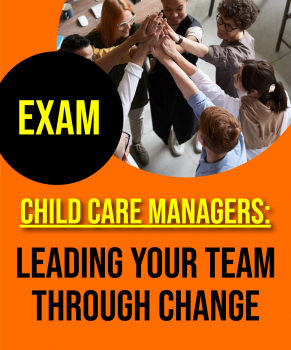 Exam
5 Clock Hours
$5.00