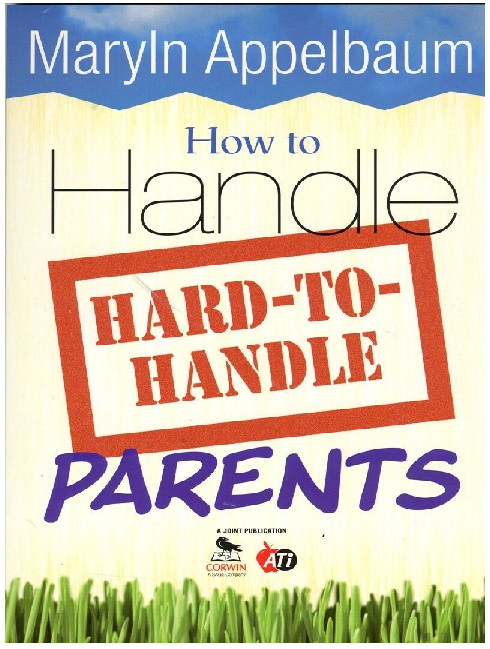 How To Handle Hard-to-Handle Parents 13 Hour Exam
EXAM
Take Anytime
Earn 13 Clock Hours When You Pass Exam
Pricing:
$52.00
---
This is only the EXAM for this book. To purchase this book, go to teacherboutique.com.

Discover Strategies for Positive Partnering with All Parents-Especially the Difficult ones!
This must have resource helps educators work effectively with parents, even the most difficult ones, and deter problems before they happen.
How to Handle Hard to Handle Parents helps develop specific skills for communicating with all parents, including parents who are angry, overprotective, or overbearing. It is packed with sample forms, letters, senarios, and vignettes, plus techniques for involving families whose first language is not English.
Approved for 13-Clock-Hours of self-study in the following states: as of 2022. AL, AR, AZ, CO, CT, FL, IN, KS, ME, MI, MN, MS, NE, NJ, OK, OR, PA, TX, VA, and WI.
Category: Management & Leadership Family & Community