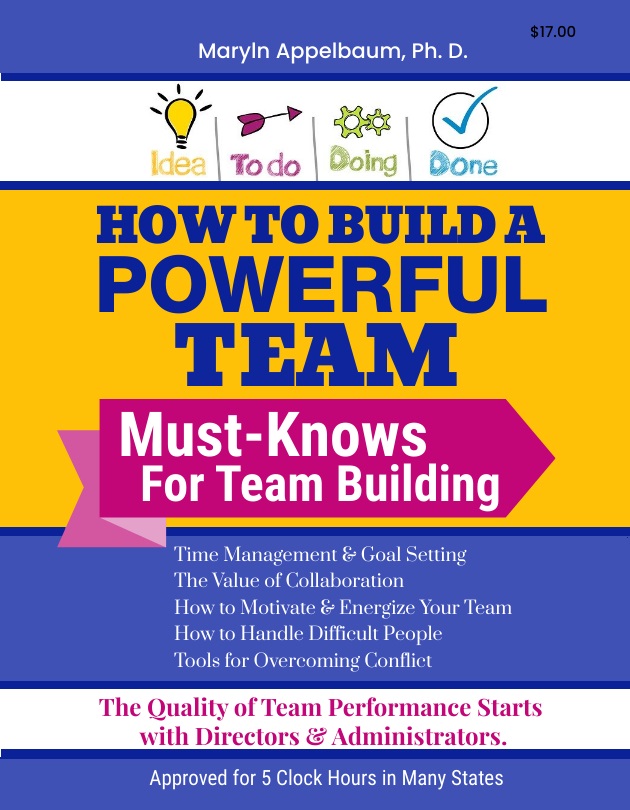 How to Build a Powerful Team Exam
EXAM
Take Anytime
Earn 5 Clock Hours When You Pass Exam
Pricing:
$20.00
---
This is the EXAM only. Selecting this option assumes that you already have the printed book in your possession and that you simply need to take the exam & print the certificate. If you do not have the printed book in your possession and need to read it online, as well as take the test and print the certificate, select "Online Courses" from the column to the left.

Strategies and Solutions * Must-knows for Team Building * All about Collaboration * How to Motivate and Energize Your Team * How to Handle Difficult People * Tools for Overcoming Conflict

The following is a list of states that recognize this self study course for 5-Clock-Hours as of January 2019. AL, AR, AZ, CO, CT, FL, IN, KS, ME, MI, MN, MS, NE, NJ, OR, PA, TN, TX, VA, and WI.

Those fulfilling their CDA requirements may use this self-study.
Category: Management & Leadership