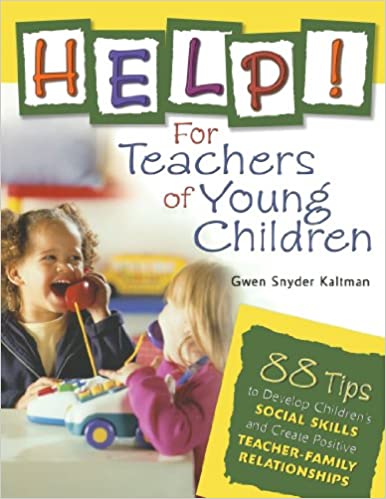 Help! For Teachers of Young Children Exam
10 Clock Hours
EXAM
Take Anytime
Earn 10 Clock Hours When You Pass Exam
Pricing:
$40.00
---
This is the EXAM only for this book.
Ensuring children's healthy social and emotional development is one of the most important-and most challenging-responsibilities for preschool educators and parents. This reader-friendly reference offers 88 tips to tackle the task by focusing on what teachers can do with children and their parents. Help! For Teachers of Young Children provides readers with entertaining stories and practical strategies covering a range of topics, from using discipline as a teaching tool, to helping children earn to communicate, cooperate, and develop self-esteem. The book also addresses the many facets of working effectively wiht parents, including parent-child separation anxiety.

The following is a list of states that recognize this self study course as of 2022: AL, AR, AZ, CO, CT, FL, IN, KS, ME, MI, MN, MS, NE, NJ, OR, TX, VA, and WI.
Category: Discipline/Guidance & Development