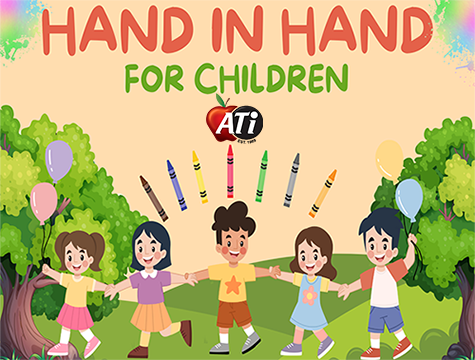 Hand in Hand for Children Online
ON-DEMAND SEMINAR
Watch Anytime
Earn 5 Clock Hours When You Pass Exam
Pricing:
$34.99
---
*This course may not be approved in your state. Please "Choose Your State" from our homepage to filter only trainings approved for your state.
Registration size 1-4 people: $34 per person
Registration size 5+ people: $29 per person
Watch the Recording at Your Leisure.
---
You do not have to choose. All of the following topics will be covered.

* Helping Little Children Manage Their BIG Emotions
This topic is packed with strategies to help you help children manage successfully emotions that can be overwhelming * Help children to manage Fears * Anxiety * Anger * Separation issues * Difficulty making friends * Teach social-emotional skills to help children * Reducing challenging behaviors that can happen during transitions

* Shake, Rattle, and Roll! Songs & Movement Activities
Easy ways to add active play into your everyday routines * Weave movement into Centers, Circle Time Activities & Art * Fun movement songs * Movement games your class will love

* Transition Time Magic: How to Make Your Transitions Smooth, & Easy
It is estimated that the average early childhood teacher spends about 20% of the day moving children from one activity to another. Receive great ways to make those transition times smooth, easy, and fun. Great tips and strategies to prevent transition chaos and problems.

* Love and Limits: Achieve a Balance Between Structure, Limits, and Love
The more you connect, the less you will correct! * Five powerful ways to establish a caring connection * How to be an Intentional Teacher * The art of meaningful conversations * Ways to gain the trust of children * Promote values in children like respect, honesty, and responsibility * Effective ways to balance love and caring with limits* Using music to
boost structure and limits

* Five Must-Know Skills Every Child Needs
1. Focus, 2. Think, 3. Communicate, 4. Empathy, and 5. Self-Control
Learn the important skills children need for success in life & how to teach those skills * Teach children how to focus * How to have self-control * How to have critical thinking skills * How to communicate * How to develop empathy * Receive great strategies for success to help children now & in the future


5-Hour Certificate
After viewing, pass a brief follow-up quiz for a 5-hour certificate. (Retake fee $5)
CDA CANDIDATES: This training can be applied toward the CDA formal early childhood training requirement of 120 hours.
---
Category: Child Growth and Development Child Discipline/Interactions Social and Emotional Development