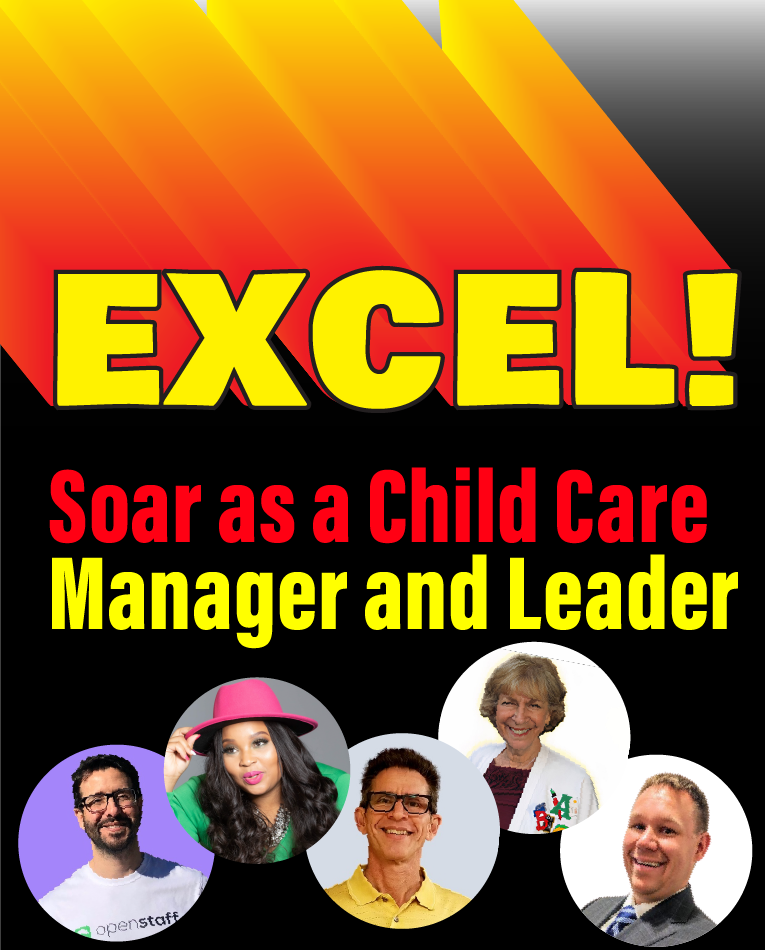 EXCEL! Soar as a Child Care Manager and Leader
ON-DEMAND SEMINAR
Watch Anytime
Earn 5 Clock Hours When You Pass Exam
Pricing:
$59.00
---
*This course may not be approved in your state. Please "Choose Your State" from our homepage to filter only trainings approved for your state.
Group size 1-2 people: $59 per person
Group size 3+ people: $49 per person
Watch the Recording at Your Leisure.
---
TIMELY TOPICS FOR NOW AND NEXT YEAR!

All Topics Below Are Included

Sure-Fire Strategies for HIRING Staff
Hiring staff has become harder. It is the #1 issue for Child Care Managers. Some centers are taking fewer children because they do not have adequate staffing. Get tips and strategies to help you find staff even during these turbulent times * Secrets to "finding the unfindable"


Hope for Staffing in 2022: Exciting Ways to Staff Your Center
Something neat is happening in cities across the country. It's an alternative way to staff when you get that call at the last minute that a staff member isn't coming in.


Win 2022 Before the Year Begins:
How to use Key Performance Indicators (KPIs) to Plan a Productive and Profitable Year
Child Care is a big business with a big community and economic impact. Creating a clear path to success is a vital role for all owners and directors. In this session, you will explore how to create and use KPIs to focus your team, cast vision, and reach your center's goals with ease.


Sure-Fire Ways to MOTIVATE Staff and End Staff Turnover
Top-notch keys to success in motivating staff and building a powerful team * Light a fire under staff members, so they want to come to work * Receive strategies you can immediately implement to motivate your staff so they want to come to work and are motivated and energized


Stop the Drama! Halt Whining, Complaining, Gossiping, and Troublemaking by Staff and Parents
Seven ways to deal positively with difficult staff and parents * Must-knows for parents and staff that are negative * How to handle whiners * Gossips * Workplace Drama * Staff Tardiness * Positive Ways to turn complaints into solutions


Managing to Have Fun: How Fun Inspires Employees and Boosts Your Bottom Line
Build team spirit. Staff turnover can be one of the most difficult issues facing early childhood managers. When staff members have fun, they want to stay and be part of the fun. Receive fantabulous fun strategies you can immediately implement to motivate your staff and build a fantabulous team. Get them laughing and loving to come to work each day


Preparing Your Child Care Center for Worst-Case Scenarios
You must be prepared! Emergency situations are happening more frequently and cost more money. Make sure your program is prepared to respond and recover. Learn how to enhance the security and safety of your early childhood program. Receive actionable tips to help make your program safer from an Emergency Preparedness Expert who specializes in emergency planning, response, and recovery for early childhood programs.

5-Hour Certificate
After viewing, pass a brief follow-up quiz (included) for a 5-hour certificate. (Retake fee $5)
CDA CANDIDATES: This training can be applied toward the CDA formal early childhood training requirement of 120 hours.
Category: Discipline/Guidance & Development Child Growth and Development Social and Emotional Development
You Might Also Like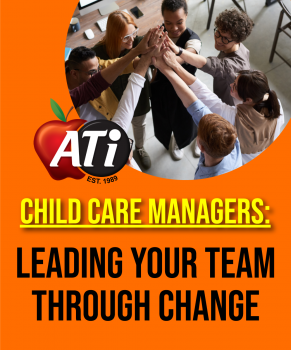 ON DEMAND • WATCH ANYTIME
5 Clock Hours
$59.00