EXCEL! Soar as a Child Care Manager and Leader - LIVE
LIVE • Online


December 4, 2021
8:30 am to 1:30 pm Central

U.S. Time Zones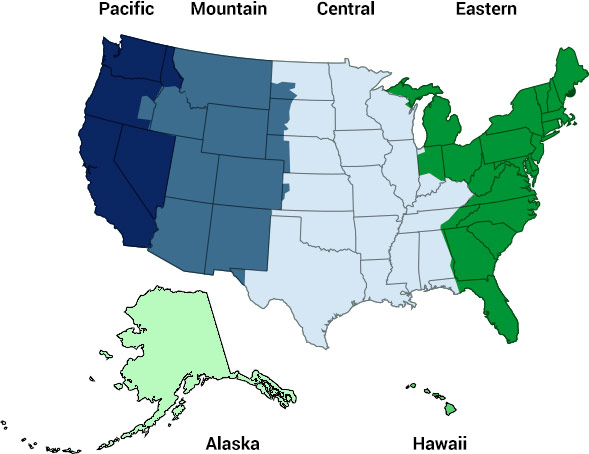 This Seminar Begins At:
4:30 am
Hawaii Time
5:30 am
Alaska Time
6:30 am
Pacific Time
7:30 am
Mountain Time
8:30 am
Central Time
9:30 am
Eastern Time
Credits: 0.50
Earn 5 Clock Hours When You Pass Exam
Seminar Pricing:
$55.00
---
Watch LIVE or the recording within 2 weeks of the broadcast date - the recording will be removed on December 18
* Missouri and Minnesota only: Those in Missouri and Minnesota who wish to receive MOPD/Develop credit must take their certificate exam no later than noon on Monday, December 6, 2021
---
TIMELY TOPICS FOR NOW AND NEXT YEAR!

All Topics Below Are Included

Sure-Fire Strategies for HIRING Staff
Hiring staff has become harder. It is the #1 issue for Child Care Managers. Some centers are taking fewer children because they do not have adequate staffing. Get tips and strategies to help you find staff even during these turbulent times * Secrets to "finding the unfindable"


Hope for Staffing in 2022: Exciting Ways to Staff Your Center
Something neat is happening in cities across the country. It's an alternative way to staff when you get that call at the last minute that a staff member isn't coming in.


Win 2022 Before the Year Begins:
How to use Key Performance Indicators (KPIs) to Plan a Productive and Profitable Year
Child Care is a big business with a big community and economic impact. Creating a clear path to success is a vital role for all owners and directors. In this session, you will explore how to create and use KPIs to focus your team, cast vision, and reach your center's goals with ease.


Sure-Fire Ways to MOTIVATE Staff and End Staff Turnover
Top-notch keys to success in motivating staff and building a powerful team * Light a fire under staff members, so they want to come to work * Receive strategies you can immediately implement to motivate your staff so they want to come to work and are motivated and energized


Stop the Drama! Halt Whining, Complaining, Gossiping, and Troublemaking by Staff and Parents
Seven ways to deal positively with difficult staff and parents * Must-knows for parents and staff that are negative * How to handle whiners * Gossips * Workplace Drama * Staff Tardiness * Positive Ways to turn complaints into solutions


Managing to Have Fun: How Fun Inspires Employees and Boosts Your Bottom Line
Build team spirit. Staff turnover can be one of the most difficult issues facing early childhood managers. When staff members have fun, they want to stay and be part of the fun. Receive fantabulous fun strategies you can immediately implement to motivate your staff and build a fantabulous team. Get them laughing and loving to come to work each day


Preparing Your Child Care Center for Worst-Case Scenarios
You must be prepared! Emergency situations are happening more frequently and cost more money. Make sure your program is prepared to respond and recover. Learn how to enhance the security and safety of your early childhood program. Receive actionable tips to help make your program safer from an Emergency Preparedness Expert who specializes in emergency planning, response, and recovery for early childhood programs.


5-Hour Certificate
After viewing, pass a brief follow-up exam for a 5-hour certificate. The exam is an additional $5. See the bottom of this page to find the $5 exam, add it to your cart, and pay. You will see the exam in your Order History, but will not be able to take it until after the seminar ends on Saturday.
Regular Registration
NO LATER THAN December 2, 2021
Group size 1-2 people: $49.00 per person
Group size 3+: $42.00 per person
Late Registration
December 3, 4, 2021
Group size 1-2 people: $55.00 per person
Group size 3+: $48.00 per person
Category: Discipline/Guidance & Development Child Growth and Development Social and Emotional Development
---
Presenters:
Dr. Maryln Appelbaum

Dr. Maryln Appelbaum is well-known as an outstanding authority on children, education, and families. She has a Master's Degree in both Psychology and in Education and a Ph.D. in Psychology. She has worked as both an educator and a therapist and has been a consultant throughout the United States. Maryln has been the owner and headmaster of three educational centers and one private school for children. She has written more than 30 "how-to" books geared exclusively for teachers and parents. She is especially known for her books, "DO IT RIGHT, A POSITIVE GUIDE FOR DISCIPLINE", and "HOW TO TALK TO KIDS SO THEY LISTEN." She has been interviewed on television and radio talk shows and has been quoted in newspapers including U.S.A. Today. She received White House Clearance in 1989 as a leading contender for the position of Director of the U.S. Office of Child Care. Maryln has always loved the challenge of reaching and engaging challenging, hard to reach, tough children. She keeps going until she finds the tools she needs to reach those students. She delights in sharing those tools, strategies, solutions, and interventions with other educators. She is powerful, fun, motivational, and most of all caring as she shares her personal experiences working with children.
Marty Appelbaum

Martin Appelbaum has spent a lifetime dedicated to his objective to make a profound and positive difference in children's lives. In addition to his B.B.A. Degree and Montessori teaching certificate, Martin has been both administrator and director of child care centers and private schools, working his way up from a teacher's aide position. He authored two Early Childhood Education (ECE) courses used by college undergraduate students and ''How to Teach Children to Follow Rules'', ''The Big Book of Play for Little Learners'', and ''Keys to Success''. His zest for living, unique sense of humor, and personal experiences combined with his concentrated knowledge of child care make each seminar refreshingly fun and information-packed. You will wish you didn't have to wait until Monday to be with your class.
Andrew Roszak

Andrew Roszak, JD, MPA, EMT-Paramedic, serves as the executive director for the Institute for Childhood Preparedness, as Chief of Preparedness, Health and Environment for the Region II Head Start Association and as an adjunct professor in the school of community and environmental health at Old Dominion University. He is an award-winning author responsible for the 'Preparing for the Unexpected' book series, focusing on emergency preparedness for early childhood programs. Roszak was formerly the Senior Director of Emergency Preparedness at Child Care Aware of America, Senior Public Health Advisor for the US Department of Health and Human Services' Emergency Care Coordination Center and Senior Director of Environmental Health, Pandemic Preparedness and Catastrophic Response at the National Association of County and City Health Officials. Roszak began his emergency preparedness career as a firefighter, paramedic and is certified as a fire arson investigator, fire apparatus engineer and hazardous materials technician. Roszak is admitted to practice law in Illinois, the District of Columbia and before the US Supreme Court.
Brandy Woods-Smith

Brandy Woods-Smith is a charismatic and passionate educator, entrepreneur, speaker, and consultant. She is known as a thought leader, change agent, community developer and to many she is hailed the Millionaire Midwife. She attended Jarvis Christian College in East Texas and finished her Master in Education Administration in 2005. After serving the public school system for 13 years, Brandy opened Imagine Me Academy in 2013 and now has multiple locations. She is the founder of Powerhouses United and Childcare Millionaires, business incubators designed to give education, resources and teaching financial literacy to entrepreneurs. Believe BIG! Expect BIG! Do BIG! is the mantra Brandy lives by.
Jose Rodriguez

José Rodríguez is founder of OpenStaff. Originally from Venezuela, he has lived in Houston for the past 7 years. Jose never thought he would end up in Early Childhood Education. Upon arriving in the USA and looking for a business opportunity, he become the owner and director of a child care center. Jose's newest goal is creating a real solution to one of the the biggest challenges child managers currently face, finding staff to hire.