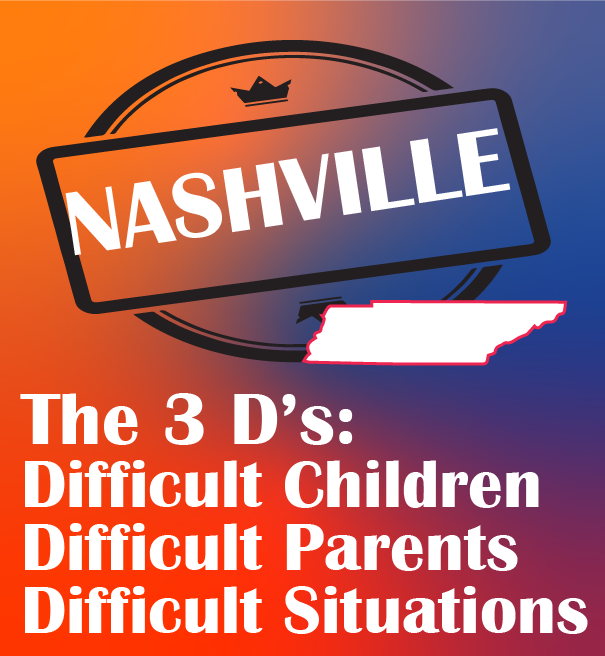 The 3 D's: Difficult Children, Parents, and Situations - Nashville
Get Your Hours with ATI ~ Register Today!
U.S. Time Zones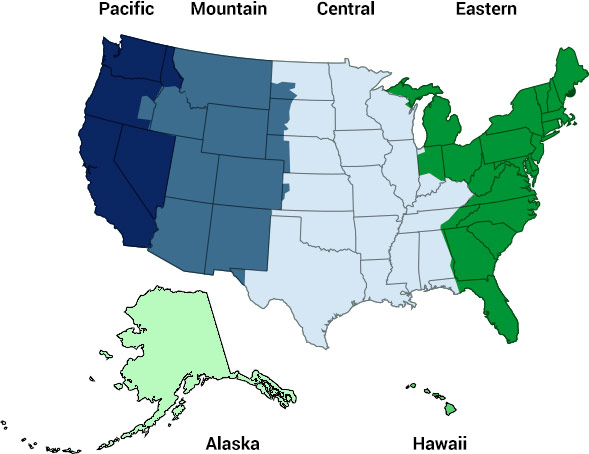 This Seminar Begins At:
3:00 am
Hawaii Time
5:00 am
Alaska Time
6:00 am
Pacific Time
7:00 am
Mountain Time
8:00 am
Central Time
9:00 am
Eastern Time
Credits: 0.60
Earn 6 Clock Hours
Seminar Pricing:
$39.00
---
* REGISTER TO GUARANTEE YOUR SPOT
---
You do not have to choose. All three areas will be covered.

1. The Top Problems with "Difficult Children" and How to Fix Them
Sometimes it is one child. Sometimes it is many children.
Areas that will to be Covered:
* Children who whine with a high-pitched voice that hurts your ears
* Children who do not listen and talk back
* Children who act wildly or climb on furniture
* Children who run in the classroom
* Children who try to get out the door
* Children who have meltdowns
* Children who hurt others by biting, hitting, and pushing
* Children who create morning hassles, mealtime mischief, and naptime blues

2. The Top Problems with "Difficult Parents" and How to Fix Them
Sometimes it is one parent. Sometimes it is many parents.
Areas that will to be Covered:
* Parents who are angry, negative and "know-it-alls"
* Parents who helicopter
* Parents who don't seem to care
* Parents who want you to potty train their child when their child isn't ready
* Parents who say their child does no wrong
* Parents who gossip and backstab
* Parents who think you are at times unfair
Turn difficult parents into cooperative parents.

3. The Top Difficult Childcare Situations and How to Fix Them
Areas that will to be Covered:
* Managing transitions without classroom chaos
* Making morning drop-offs and parent pick-ups a breeze
* Making circle time a fun experience for all
* Teaching rules so children like to follow them
* Halting the messes children making when they don't put away their things
* Teaching food manners so children do not play with their food or toss it on the floor
* Teaching children to be kind rather than pick on others or tease, tattle, or bully
6-Hour Certificate
Receive 6 CLOCK HOURS (.6 CEUs)
This seminar has been submitted to TrainTN for approval.
Meets the Tennessee Core Competency areas.
---
NOTE:
There will be an on-your-own lunch break at 11:30AM for one-hour.

Coffee and snacks will not be provided.
---
Regular Registration
NO LATER THAN OCT. 10, 2023
Group size 1-9 people: $39 per person
Group size 10+: $36 per person
Late Registration
After OCT. 10, 2023
Group size 1-9 people: $44 per person
Group size 10+: $41 per person
Category: Discipline/Guidance & Development Family & Community Child Growth and Development
---
Presenters:
Doug Medford

Hurray! Doug, the funniest early childhood speaker in America, is going to present this awesome seminar. Audiences across the country sing his praises. Here are just a few of the things that people say about Doug.

"Hilarious laughs & information!"

"Funniest training ever!

"Fun, funny, and informative!"

"Needs to be on Comedy Central!"

"Learned more in one day while laughing!"

"I can't hardly wait for Monday to try out these new techniques in my class!"

"The time flew by."

Doug is one of ATI's most sought-after speakers. He has been training administrators and teachers for over 25-years, and has first-hand experience teaching young children. Doug has presented over 1,000 seminars to more than 300,000 educators all over the United States and in Canada. Doug combines his teaching and presenting experience with his uncanny ability to engage audiences through laughter within minutes as they nod their heads in agreement. There's no getting bored or getting sleepy at his seminars! Audiences go back to work motivated and with great strategies. You and your staff will too! Get ready for an awesome day filled with LOL laughter and learning.