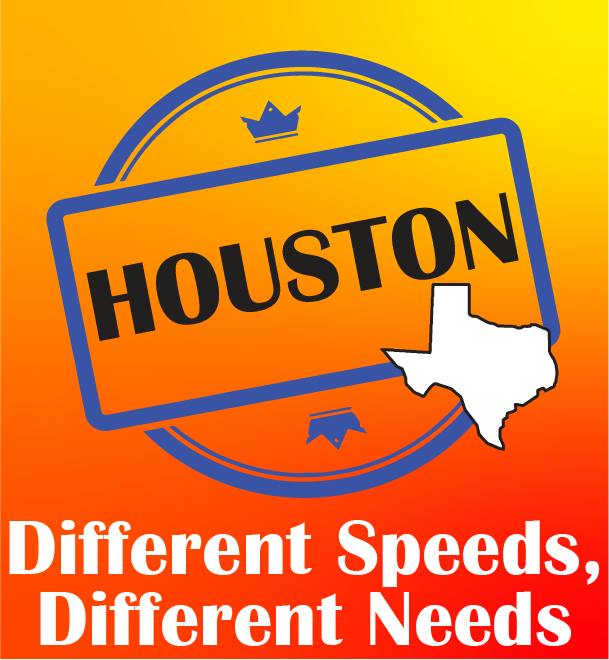 Different Speeds / Different Needs - Houston
Get Your Hours with ATI ~ Register Today!
U.S. Time Zones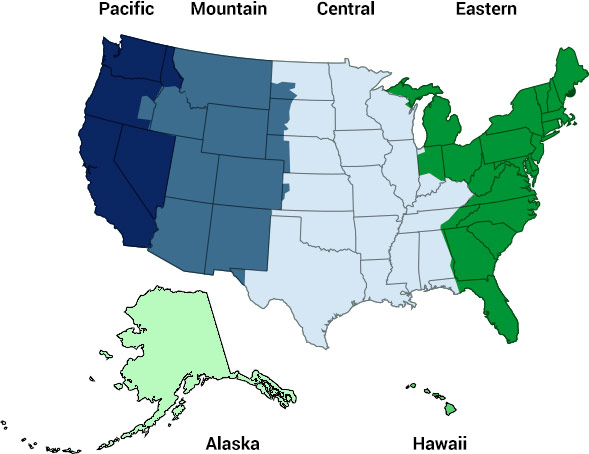 This Seminar Begins At:
4:00 am
Hawaii Time
5:00 am
Alaska Time
6:00 am
Pacific Time
7:00 am
Mountain Time
8:00 am
Central Time
9:00 am
Eastern Time
Credits: 0.50
Earn 5 Clock Hours
Seminar Pricing:
$44.00
---
* THIS SEMINAR IS SOLD OUT. *
Call 281-494-4876 to be placed on a waiting list for openings.

Why Certain Children Do What They Do, and What You Can Do About It.
Learn New Insights, Tips and Strategies!!
---
You do not have to choose. All of the 5 TOPICS below will be covered.

* Out-of-Sync Children: Tools for Children with Sensory Processing Disorder
Do you have children who think lights are too bright, are bothered by sounds that seem too loud, experience food textures that make them gag, or have poor balance and seem clumsy? Get a better understanding of SPD * Learn easy-to-do sensory friendly strategies to help children.

* "Help me! I can't sit still! I can't focus!" Help for Children with or without ADHD
Do you have children who have difficulty sitting still, fall out of their chairs, don't pay attention, get easily distracted? You may have children with ADHD, Attention Deficit Hyperactive Disorder. Learn how to recognize signs and get the answers you need to help children succeed.

* The Essential Success Guide for Teaching Children with Autism (ASD)
Discover hope with great strategies to help children with Autism. Get a better understanding of the different levels of Autism Spectrum Disorder and receive practical strategies for success for each level. * Must-knows to help children * Help children learn and succeed * Must know tools for repetitive behaviors * Sensory processing * Ways to help with communication & social skills

* 20 Solutions for Stressed, Anxious, and Aggressive Children
Some children may be more anxious and get stressed more easily. These children can exhibit angry and aggressive behavior. Other times they may withdraw and hold it in. Learn what to do and what not to do * Get 20 effective solutions to help children who are stressed and aggressive.

* Strategies for Success for Children with Learning Disabilities (LD)
Do you have children who have trouble following directions? Do you say something and a child seems to get it and later forget it? Learn the warning signs of (LD) learning disabilities and how to help children

5-Hour Certificate
Receive 5 CLOCK HOURS (.5 CEUs)
Recognized by the Texas Department of Family and Protective Services, Child Care Licensing.
Meets the Texas Core Competency areas.
---
Guidelines
We will follow state, local, and venue requirements that are in place on the date of this event.

There will not be a lunch break.

Coffee and snacks will not be provided.
---
Regular Registration
NO LATER THAN January 16, 2023
Group size 1-9 people: $39 per person
Group size 10+: $36 per person
Late Registration
After January 16, 2023
Group size 1-9 people: $44 per person
Group size 10+: $41 per person
Category: Discipline/Guidance & Development Child Growth and Development
---
Presenters:
Dr. Maryln Appelbaum

You're in for a treat! Maryln Appelbaum is totally amazing. Her laughter is contagious, and so is her love of teaching children. She captivates, motivates, inspires, entertains, and wows audience members with her stories, strategies, songs, and her VERY special laugh!

Here are just a few of the things that audience members say about Maryln.

"Real life scenarios, it was as if Maryln knew the kids in my school and had been in our classrooms."

"Her laugh is a TEN, and so is this seminar."

"Absolutely outstanding!!! Maryln is knowledgeable and sympathetic to the struggles of teachers."

"After 21 years of teaching, Maryln GAVE ME NEW IDEAS to take back to my classroom."

"Very few things get better with age. Maryln is among those few. You must attend a training with her."

"Simply the best. Need I say more."

"Feeling excited for Monday to incorporate everything being taught."

"So much fun being here and learning so many great methods that can make me a better teacher"

"I love her laugh. Every time I hear her laugh, I smile."

"Maryln, is spectacular. Never thought I would see you do downward dog in front of an audience."

"Love your training. You inspire me to be the best I can be."

Maryln is sometimes called "The Child Care Guru" because she has answers to the tough questions when working with children. She combines her education of both undergraduate and graduate degrees in education and psychology, and her early childhood experience as a teacher, director, and owner of 3 early childhood centers. She has written more than 30 books for early childhood, appeared on TV and Radio Talk Shows. Tens of thousands of early childhood teachers get her daily "Message from Maryln" emails that give them strategies, inspiration, and hope. She has spoken to hundreds of thousands of audience members. They go back to work motivated and excited to implement what they have learned. You and your staff will too! Get ready for an awesome day filled with joy, laughter and learning.
Maurine Richter

MAURINE RICHTER, after earning her degree in Elementary Education at The University of Texas with specializations in Gifted Education and Literacy, spent thirty years as a classroom teacher and received such distinctions as District Teacher of the Year, HEB Educator of Excellence, the Christa McAuliffe National Spirit of Education Award, and the Houston Chamber of Commerce Educator of the Year. She now brings her passion for teaching to the Appelbaum Training Institute as one of our national trainers, blending her expertise for curriculum and instruction with a desire to show teachers their value as early childhood educators. She has worked with children from birth to age eighteen and recognizes that the key to success as a teacher begins with building strong relationships with children, parents and co-workers. She will touch your life with her humor and charisma. You will leave her seminar "ready and excited" to implement the solutions, strategies, and interventions in your home care programs and centers as you lovingly impact the lives and futures of those in your care.

Audiences across the country rave Maurine's praises. Here are just a few of the things they say:

"I love your trainings Moe!"

"Maurine is so uplifting and extremely informative!"

"Thank you so much for being inspirational"

"Thank you, Thank You, Thank You!"

"Love the strategies and the real-life examples"

"Thank you so much for making my Saturday. It was so fun! Great from start to finish."




"Amazing and knowledgeable speaker. Very funny and enjoyable."