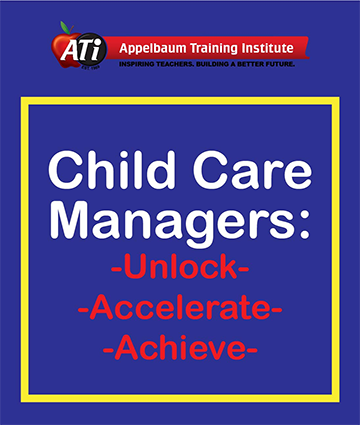 Child Care Managers: Unlock-Accelerate-Achieve
ON-DEMAND SEMINAR
Watch Anytime
Earn 5 Clock Hours When You Pass Exam
Pricing:
$55.00
---
*This course may not be approved in your state. Please "Choose Your State" from our homepage to filter only trainings approved for your state.
Watch the Recording at Your Leisure.
---
5 TOPICS

*Sure-Fire Strategies for HIRING Staff Who Stay
Finding, hiring, and keeping the right staff is often a #1 issue for Child Care Managers. *How to find great staff who are right for your center * Take the guesswork out of hiring * Where and how to advertise * The Interview: Learn questions that will weed out people who are not the right fit * The best way to hire staff that will do a great job and stay *
*25 Expert Strategies to Reduce Turnover & Build Team Spirit
Staff turnover can be one of the toughest dilemmas facing early childhood managers. Learn effective strategies for building a team in which everyone wants to participate, motivation strategies that work, and stop staff turnover
*20 Ways to "Grow" Excellent Staff
When you finally find excellent staff, it's important to have ways to "grow" each from the ground up so that they will stay * Creative ways to provide training that sticks and that your staff will actually implement * Teambuilding strategies * Get great solutions to build a team who will remain for a long time
*20 Leadership Skills Every Director Needs to Have
Get a handle on all the everyday situations that come up * Sometimes it may feel like your work is never done. It doesn't have to be that way! Keep up to date with things you need to do * Top-notch organizational skills that work * Get a handle on managing your time so you have more time for yourself and your family
*How to Successfully Handle Difficult Problem Employees
Difficult staff members can create workplace chaos that spreads throughout your entire staff. Learn the top 5 child care staff complaints and what to do about them * Terrific tools for difficult employees
5 Hour Certificate
After viewing, pass a brief follow-up exam for a 5-hour certificate. (Retake fee $5)
CDA CANDIDATES: This training can be applied toward the CDA formal early childhood training requirement of 120 hours.
Category: Management & Leadership
You Might Also Like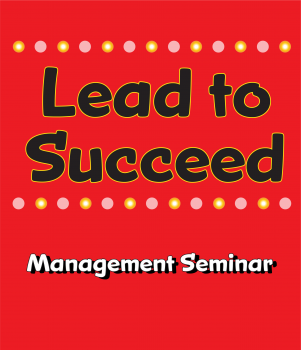 ON DEMAND • WATCH ANYTIME
5 Clock Hours
$65.00