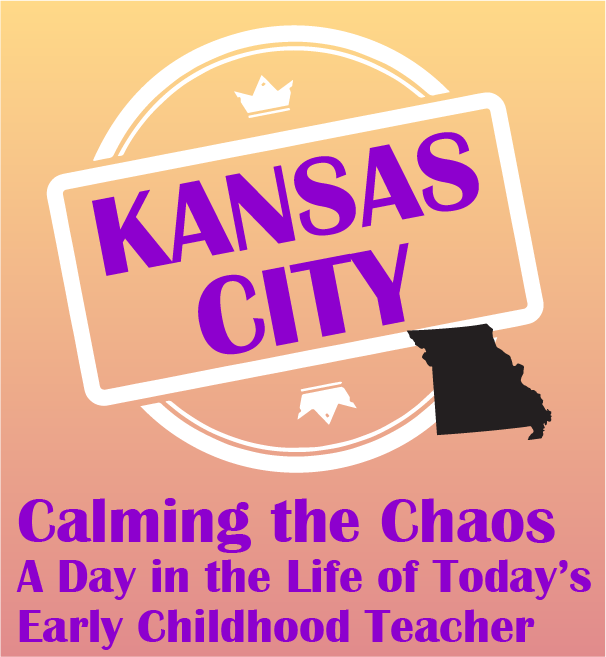 Calming the Chaos 2022 - Kansas City
A Day in the Life of Today's Early Childhood Teacher
U.S. Time Zones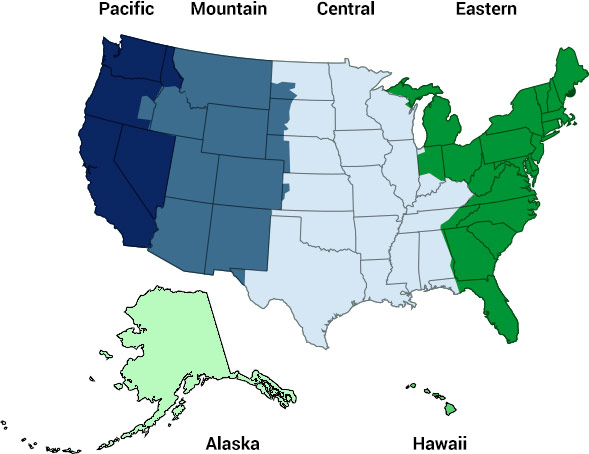 This Seminar Begins At:
4:00 am
Hawaii Time
5:00 am
Alaska Time
6:00 am
Pacific Time
7:00 am
Mountain Time
8:00 am
Central Time
9:00 am
Eastern Time
Credits: 0.60
Earn 6 Clock Hours
Seminar Pricing:
$39.00
---
* Register early to guarantee your spot.
* State, local, and venue requirements concerning health regulations will be followed.
---
You do not have to choose. All of the following 5 TOPICS will be covered.

1. Stop Tantrums and Meltdowns in Toddlers and Preschoolers
Powerful and effective ways to manage tantrums before they manage you * Unlock the reasons that children have tantrums and meltdowns * Receive specific strategies for different ages * Teach children emotional literacy instead of meltdowns that will benefit them their entire lives

2. Break-through Strategies to Make Circle Time the Best Ever
Circle time can either be chaotic or it can be a time to teach young children new concepts and learn to care for each other * Learn how to handle the transitions to circle time * Get answers to questions like how do I get the children to sit still, what's the best length of time for circle time, how do I hold children's attention, how do I get rid of the wiggles * Create the best circle time ever!

3. Everything You Need to Know about Children Who Are in Constant Motion & May have ADHD
Did you know that you can see signs of ADHD in early childhood? Do you have children who can't stay still, sometimes fall out of their chairs, can't pay attention, and are easily distracted? Get the answers you need to understand and help children * Learn how to recognize symptoms and what to do to help children get calmer and succeed

4. Winning Ways to Make Naptime a Breeze for Children and Talk to Parents Who Say Their Children Don't Need a Nap!
There are some children who don't want to nap. There are also some parents who say their children don't need to nap even though their children look and act sleepy * Learn winning ways to talk to parents about naptime * Learn great strategies to make naptime easy * What to do if a child misbehaves during naptime * End naptime woes

5. Expert Strategies for "The Attention-Seeker: The Child Who Takes Up Your Attention Every Day!!!
Do you have that one child that takes up your attention from the moment of arrival to the end of the day? This child takes up so much attention all day that you sometimes feel guilty that you are not spending more time with others in your class. Always seems like you're "putting out fires?" Receive expert strategies on how to get through to this child so the child is more able to learn and play independently and cooperatively.

Certificate
Receive 6 CLOCK HOURS (.6 CEU's) for attending.
This seminar has been approved by the Missouri Department of Health, Child Care Regulation and is listed on the Missouri Workshop Calendar. Event ID: S-2022-0180-0003
Each participant should bring their own state-issued MOPD ID # to the seminar.
Meets the Missouri Core Competency areas.
---
Guidelines
Below are guidelines in place for this event.
State, local, and venue requirements concerning health regulations will be followed.

Coffee and snacks will not be provided due to safety concerns, though you can buy them at the hotel.
---
Regular Registration
NO LATER THAN NOV. 14, 2022
Group size 1-9 people: $39.00 per person
Group size 10+: $36.00 per person
Late Registration
NO LATER THAN NOV. 15 - NOV. 18, 2022
Group size 1-9 people: $44.00 per person
Group size 10+: $41.00 per person
Onsite Registration $49.00 if seats available
Category: Discipline/Guidance & Development Environment & Curriculum Child Growth and Development
---
Presenters:
Doug Medford

Doug Medford is one of ATI's most sought-after speakers. He has been training administrators and teachers, for over 20-years and has first-hand experience teaching young children. Doug has presented over 1,000 seminars to more than 300,000 educators all over the United States and in Canada. He is one of the nation's leading humorists. He will make you roar with laughter while giving you great strategies to use in your classrooms. Doug's comedy is based on observational humor and real classroom happenings and will not offend, contribute to global warming or promote tooth decay.