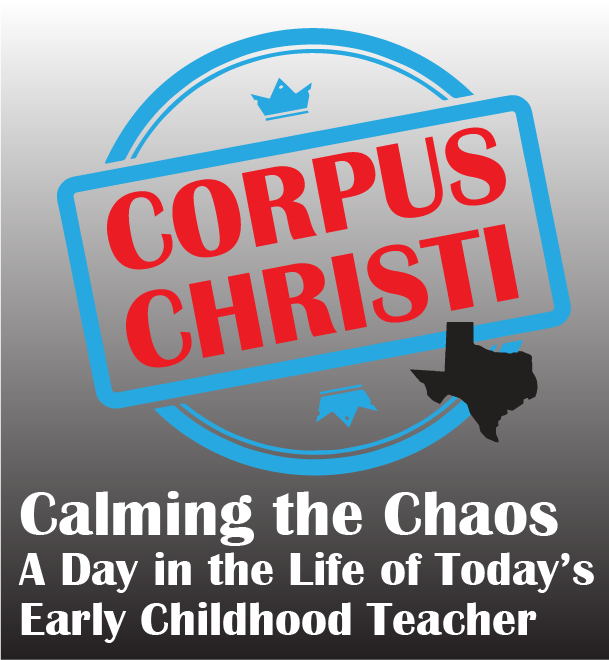 Calming the Chaos 2022 - Corpus Christi
A Day in the Life of Today's Early Childhood Teacher
U.S. Time Zones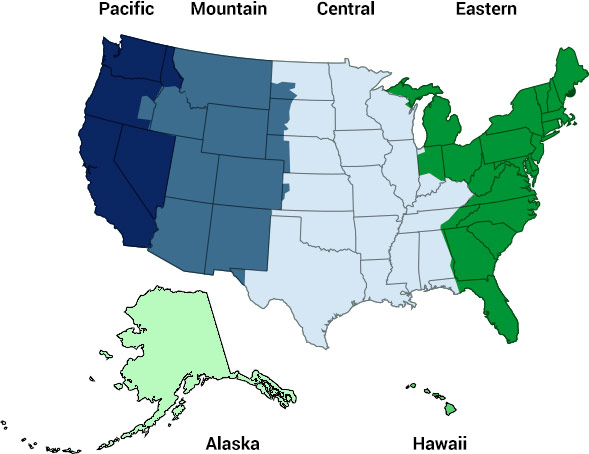 This Seminar Begins At:
3:00 am
Hawaii Time
5:00 am
Alaska Time
6:00 am
Pacific Time
7:00 am
Mountain Time
8:00 am
Central Time
9:00 am
Eastern Time
Credits: 0.50
Earn 5 Clock Hours
Seminar Pricing:
$44.00
---
* Chair capacity reduced.
* State, local, and venue requirements will be followed concerning COVID protocols.
---
You do not have to choose. All of the following 5 TOPICS will be covered.

1. Stop Tantrums and Meltdowns in Toddlers and Preschoolers
Powerful and effective ways to manage tantrums before they manage you * Unlock the reasons that children have tantrums and meltdowns * Receive specific strategies for different ages * Teach children emotional literacy instead of meltdowns that will benefit them their entire lives

2. Break-through Strategies to Make Circle Time the Best Ever
Circle time can either be chaotic or it can be a time to teach young children new concepts and learn to care for each other * Learn how to handle the transitions to circle time * Get answers to questions like how do I get the children to sit still, what's the best length of time for circle time, how do I hold children's attention, how do I get rid of the wiggles * Create the best circle time ever!

3. Everything You Need to Know about Children Who Are in Constant Motion & May have ADHD
Did you know that you can see signs of ADHD in early childhood? Do you have children who can't stay still, sometimes fall out of their chairs, can't pay attention, and are easily distracted? Get the answers you need to understand and help children * Learn how to recognize symptoms and what to do to help children get calmer and succeed

4. Winning Ways to Make Naptime a Breeze for Children and Talk to Parents Who Say Their Children Don't Need a Nap!
There are some children who don't want to nap. There are also some parents who say their children don't need to nap even though their children look and act sleepy * Learn winning ways to talk to parents about naptime * Learn great strategies to make naptime easy * What to do if a child misbehaves during naptime * End naptime woes

5. Expert Strategies for "The Attention-Seeker: The Child Who Takes Up Your Attention Every Day!!!
Do you have that one child that takes up your attention from the moment of arrival to the end of the day? This child takes up so much attention all day that you sometimes feel guilty that you are not spending more time with others in your class. Always seems like you're "putting out fires?" Receive expert strategies on how to get through to this child so the child is more able to learn and play independently and cooperatively.

Certificate
Receive 5 CLOCK HOURS (.5 CEUs) for attending.
Recognized by the Texas Department of Family and Protective Services, Child Care Licensing.
---
Guidelines
As you know, our country is still modifying guidelines in response to COVID-19. These measures vary by state, locale, and vaccination rate. We will follow all state and local mandates, as well as hotel requirements. We will adhere to all requirements and timelines. We thank you for your cooperation in helping us follow the recommended guidelines in place on the date of this seminar that balance the values of safety and respect. The great news is that WE ARE BACK and so happy to be able to offer you this in-person seminar!
Below are current guidelines in place for this event.
We will follow state, local, and venue requirements concerning masks that are in place on the date of this event.

Chair capacity will be reduced.

Coffee and snacks will not be provided.
---
Regular Registration
NO LATER THAN JUNE 20, 2022
Group size 1-9 people: $39.00 per person
Group size 10+: $36.00 per person
Late Registration
NO LATER THAN JUNE 21 - JUNE 24, 2022
Group size 1-9 people: $44.00 per person
Group size 10+: $41.00 per person
Onsite Registration $49.00 if seats available
Category: Discipline/Guidance & Development Environment & Curriculum Child Growth and Development
---
Presenters:
Marty Appelbaum

Whoohoo! Marty, America's #1 early childhood motivational speaker, is going to present this awesome seminar. Audiences across the country rave his praises.

Here are just a few of the things they say about Marty:

"So motivating! So moving! So informative! So good!"

"Marty is a fabulous speaker!"

"Information was amazing and the laughter was constant!"

"Best early childhood seminar I've been to ever!"

"Love the strategies, the humor, and the real-life examples"

"The best seminar my staff has EVER attended."

"Marty rocks!

Love the energy!"

"Can't wait to incorporate these tips in my class!"

Marty is the real deal! He has a unique teaching and presenting background that few have spanning over 30 years. He has taught in classrooms ranging from infant age through high school seniors. He is a master at captivating and engaging audiences. He combines his own real-life experiences, stories, songs, fun games with strategies to take back to the classroom. There's never a dull moment. There's no falling asleep at his seminars! Marty has appeared on television and radio. Over 250,000 educators have attended training events led by Marty. Audiences go back to work motivated and excited to implement what they have learned. You and your staff will too! Get ready for an awesome day filled with joy, laughter and learning.