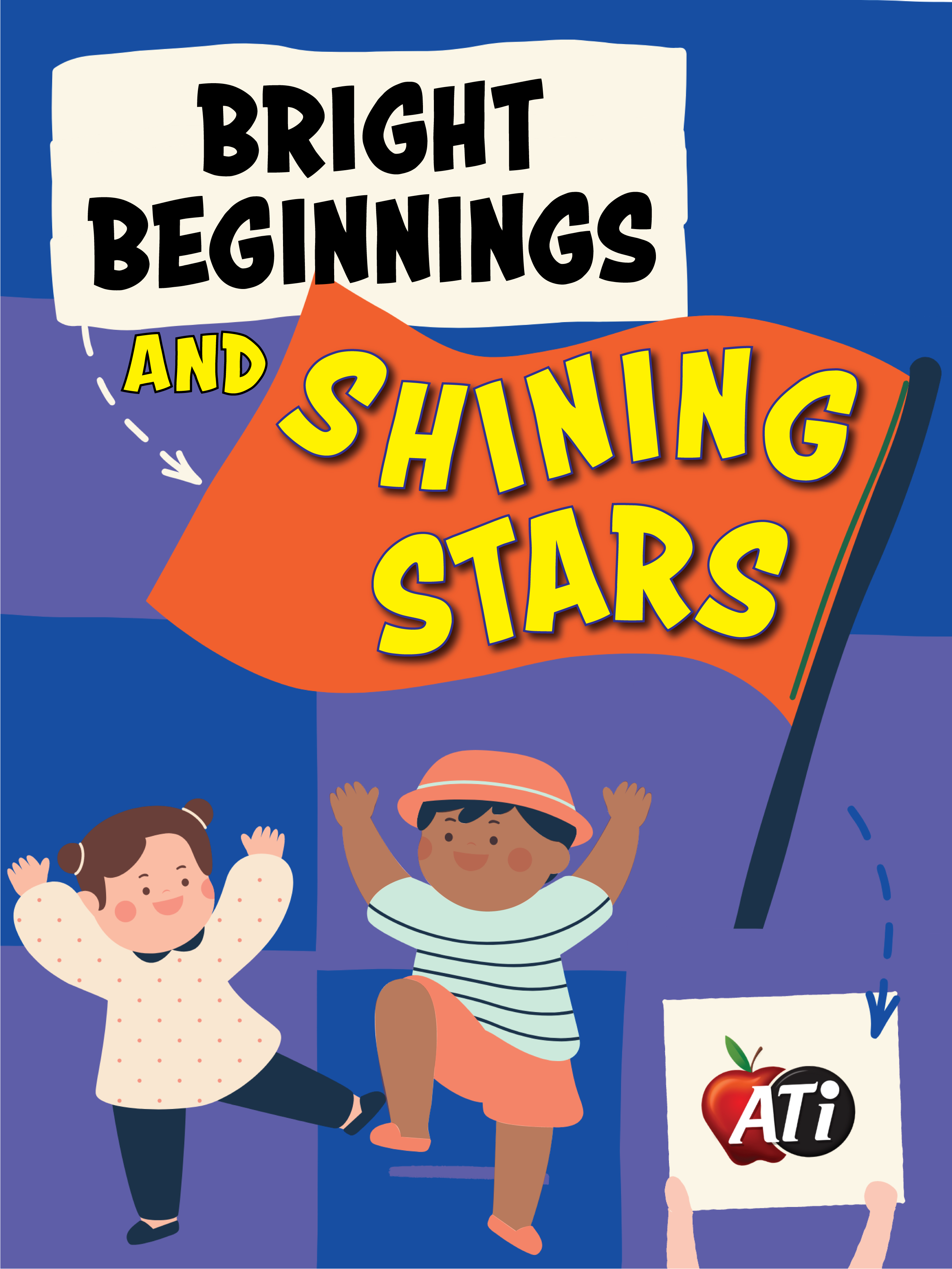 Bright Beginnings and Shining Stars
ON-DEMAND SEMINAR
Watch Anytime
Earn 5 Clock Hours When You Pass Exam
Pricing:
$34.00
---
*This course may not be approved in your state. Please "Choose Your State" from our homepage to filter only trainings approved for your state.
Registration size 1-4 people: $34 per person
Registration size 5+ people: $29 per person
Watch the Recording at Your Leisure.
---
Join us for a FUN-filled webinar PACKED with tips, tricks, strategies, and activities to help your early childhood classroom!

FIVE TOPICS

* The Nitty Gritty: How to Handle Emotional Issues in Kids to Get Them Through Tough Times
Changes at home, create changes in the behaviors and emotional states of children * Receive strategies and tools to help children better cope with a variety of emotional changes in their lives * Separation and Divorce * Remarriage & Stepfamilies * Custody battles * New baby in the house Coronavirus* Illness and Dying * Death of a pet

* The "Can-Do" Curriculum: Fostering Responsibility, Independence, & Caring
Learn specific strategies to foster caring, responsibility, and self-direction * 7 strengths children need to become "can-do" children * The Kindness Pledge * Manners games * Games that teach respect * Teaching children to say, "Please" and "Thank you"

* Stressed, Overwhelmed, & Exhausted? Receive 25 "Stress-Zappers" to Make Your Life Better at Work and at Home
Stress can zap your energy, your joy, and your physical health! Learn powerful and effective ways to manage and zap away stress. Manage your work life and your home life better. Receive 25 strategies that you can immediately implement that will make a big difference in your life.

* How to Teach the 2 "R's" – RESPECT & RESPONSIBILITY
Must-knows for teaching children to be respectful & responsible * How to teach children to e polite to others and have good manners * The 3 step approach to have children respect you * Powerful tools to teach children to be responsible

* Let's Play! Summertime Fun Activities with Toddlers and Preschoolers
Summer time is a great time to have children stretch their muscles and play, play, play. Have fun learning great new play activities to do with children. Sing, dance, move, and groove, and make sizzling summer days fun times for children to learn and grow.

** Bonus! Jack Hartmann will be joining in the fun too!
5-Hour Certificate
After viewing, pass a brief follow-up exam for a 5-hour certificate. (Retake fee $5)
CDA CANDIDATES: This training can be applied toward the CDA formal early childhood training requirement of 120 hours.
Category: Environment & Curriculum Child Growth and Development Child Discipline/Interactions