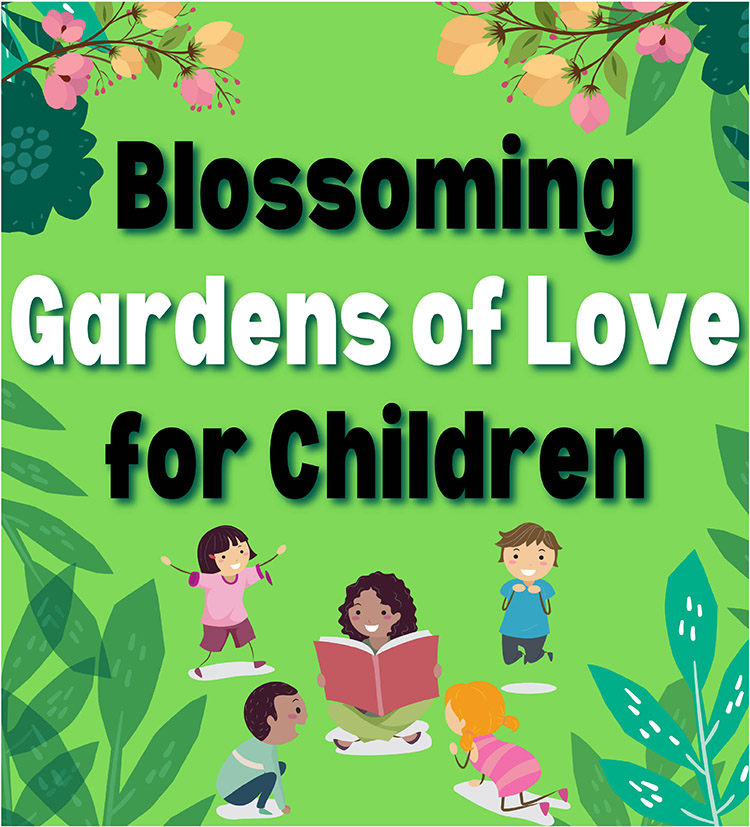 Blossoming Gardens of Love for Children
ON-DEMAND SEMINAR
Watch Anytime
Earn 5 Clock Hours When You Pass Exam
Pricing:
$34.00
---
*This course may not be approved in your state. Please "Choose Your State" from our homepage to filter only trainings approved for your state.
Registration size 1-4 people: $34 per person
Registration size 5+ people: $29 per person
Watch the Recording at Your Leisure.
---
Join Marty and Doug for a FUN-filled webinar PACKED with tips, tricks, strategies, and activities to help your early childhood classroom garden grow!

FIVE TOPICS
*25 Alternatives to Raising Your Voice, Nagging, and Saying "No"
Do you find yourself sometimes nagging or saying the same things over and over again, and still the children do not listen? Do you say, "no," and some children still do what they want? This topic is for you! Get 25 classroom-proven things to say and do that will end raising voices, nagging, and saying "no."

*Treasure Trove of Ideas to Teach Respect, Caring, Sharing, and Kindness
Great ways to foster respect, caring, and kindness * How to build a peaceable classroom * Kindness art * The Helping Hand Tree * The Kindness Song * The Sharing Flower * The "Safety Rule" * Teach children respect for each other

*Big Play for Little Learners
Awesome inexpensive DIY curriculum strategies to enhance your classroom
* Add super-duper playful learning fun to your curriculum with awesome DIY props * Songs * Fingerplays * Games * Fun activities to add learning, laughter, and fun to your curriculum. * Receive springtime activities too!!

*Soaring into Literacy Fun and Learning
Receive awesome and fun strategies to create joy in literacy* Creative ideas for teaching letters * Make storytime come alive * Fun sing-alongs for literacy fun * Sing-a-story fun * Letter games that teach * Awesome activities to develop fine-motor coordination and learn letters * Great ways to promote a love of literacy in your class

Myths and Facts About Children and Childhood with Dr. Alex Yudovich
Dr Alex will answer and explain whether the following are "myths" or "facts." * Watching an iPad, TV or other screen too closely actually can damage vision * Getting the flu vaccine can give you influenza * It is safe to assume with children a sore throat is strep throat * Children in child care become sick more often than those not in child care * Breakfast is the most important meal of the day. * Dr Alex will also provide Covid updates and trends including the latest on vaccinations
5-Hour Certificate
After viewing, pass a brief follow-up exam for a 5-hour certificate. (Retake fee $5)
CDA CANDIDATES: This training can be applied toward the CDA formal early childhood training requirement of 120 hours.
Category: Environment & Curriculum Child Growth and Development