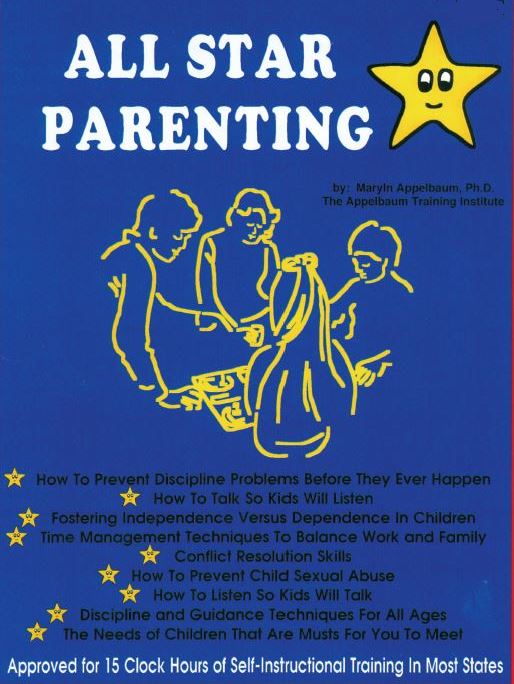 All Star Parenting Exam
EXAM
Take Anytime
Earn 15 Clock Hours When You Pass Exam
Pricing:
$60.00
---
This is the EXAM only. Selecting this option assumes that you already have the printed book in your possession and that you simply need to take the exam & print the certificate. If you do not have the printed book in your possession and need to read it online, as well as take the test and print the certificate, select "Online Courses" from the column to the left.

This is a how-to book written as a workshop for parents that works! Parents who have taken the training all rave! It is a "nuts and bolts" book filled with everything from what children need to specific communication skills parents must have, methods to handle conflict resolution, time management specifically for parents, and more. Geared for parents of infants through teens.

The following is a list of states that recognize this self study course for 15-Clock-Hours as of January 2019. AL, AR, AZ, CO, CT, FL, IN, KS, ME, MI, MN, MS, NE, NJ, OK, OR, PA, TN, TX, VA, and WI.

Those fulfilling their CDA requirements may use this self-study.
Category: Management & Leadership