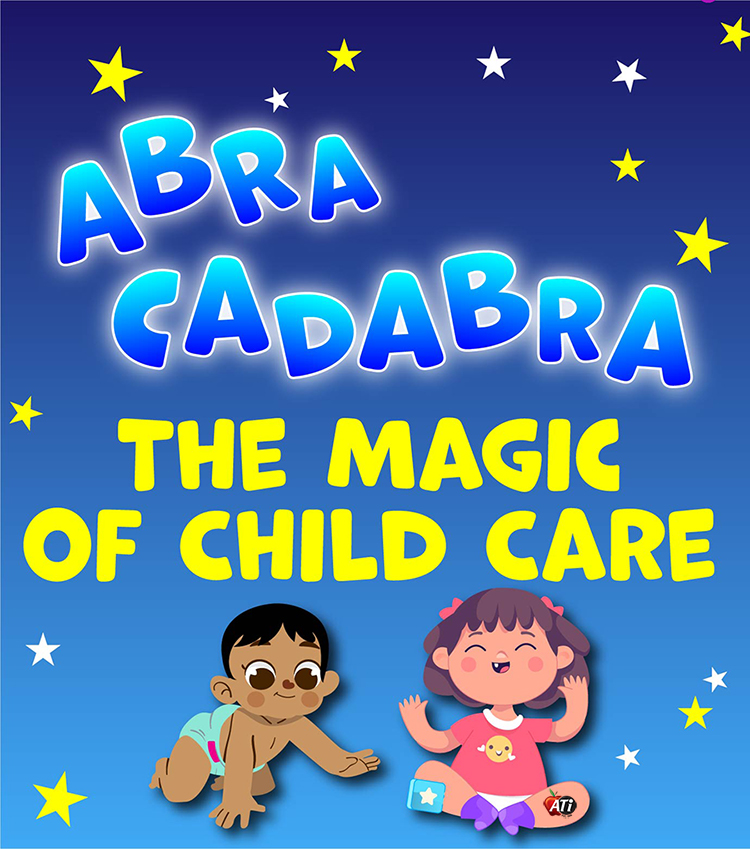 Abracadabra! The Magic of Child Care
ON-DEMAND SEMINAR
Watch Anytime
Earn 5 Clock Hours When You Pass Exam
Pricing:
$34.00
---
*This course may not be approved in your state. Please "Choose Your State" from our homepage to filter only trainings approved for your state.
Registration size 1-4 people: $34 per person
Registration size 5+ people: $29 per person
Watch the Recording at Your Leisure.
---
FIVE TOPICS
20 Sizzling Strategies for the 2 T's: Tantrums & Tattling
Leading-edge solutions for common early childhood problems * Practical effective strategies for out-of-control behavior and melt-downs in toddlers and preschoolers * Awesome strategies to prevent and stop tattling in its tracks
How to Teach Children Classroom Rules So They Follow Them
Do you have some children who won't follow the rules? Learn positive strategies that work * How to involve children in rule setting * Make teaching rules fun * How to sit in circle * How to walk and not run in the classroom * How to use a low voice instead of screaming * Learn these and much more.
Millennial Parents: How to Win Their Trust and Respect
The majority of parents today are millennials. Get the latest scoop on millennial parents. Learn the ins and outs of communicating. Discover what they typically value, and what they do not typically like. * Come away with strategies for success to have teamwork, cooperation, and win their respect.
Tricks of the Trade for the Fabulous Early Childhood Teachers
There are special "tricks of the trade" that take you from being good to fabulous * Learn awesome ways to be the best you can be & teach with passion, focus, fun, and caring * 5 ways to enhance learning * Inspire imaginative play * Take charge, yet have freedom within limits * Special ways to follow through and foster respect, caring, and self-confidence in children
Essential Must-Knows for Children with Autism Spectrum Disorder
Discover hope with great strategies to help children with Autism. Get a better understanding of the different levels of Autism Spectrum Disorder and receive practical strategies for success for each level. * Must-knows to help children * Help children learn and succeed * Must know tools for repetitive behaviors * sensory processing * ways to help with communication & social skills

5-Hour Certificate
After viewing, pass a brief follow-up quiz for a 5-hour certificate. (Retake fee $5)
CDA CANDIDATES: This training can be applied toward the CDA formal early childhood training requirement of 120 hours.
Category: Discipline/Guidance & Development Environment & Curriculum Child Growth and Development