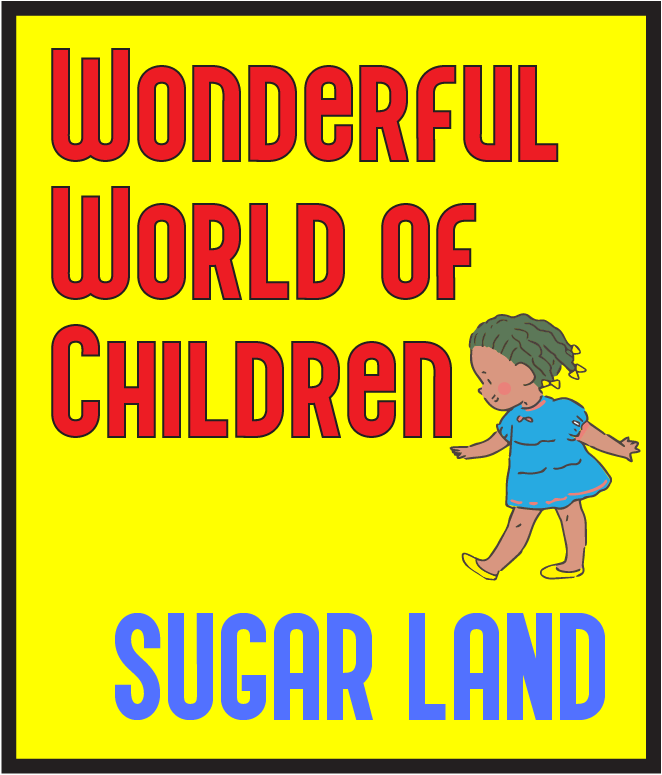 Wonderful World of Children - SUGAR LAND
U.S. Time Zones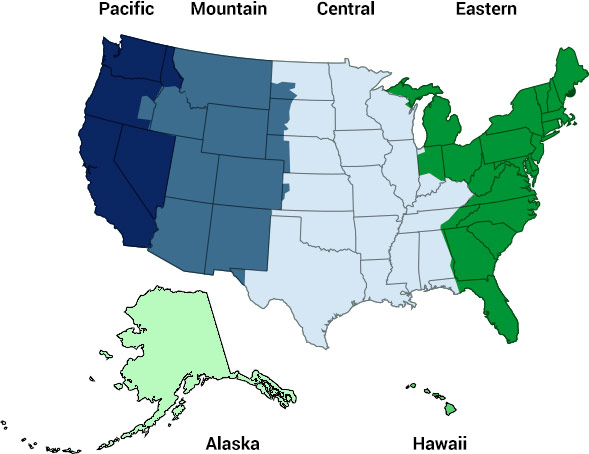 This Seminar Begins At:
3:30 am
Hawaii Time
5:30 am
Alaska Time
6:30 am
Pacific Time
7:30 am
Mountain Time
8:30 am
Central Time
9:30 am
Eastern Time
Credits: 0.50
Earn 5 Clock Hours
Seminar Pricing:
$34.00
---
Registration Open - Only 29 Total Seats Available!
Bring your own snacks and drinks, WE will bring the FUN!
Join us for a live in-person seminar at our training studio:
104 Industrial Blvd
Suite 102 (look for our yellow flags)
Sugar Land, TX 77478
And don't forget to grab your certificate as you leave (no exam required)
---
FIVE FUN TOPICS INCLUDED
* Teaching Respect to Children in a Disrespectful World
Learn great ways to teach Respect, Caring, and Kindness * How to build a peaceable classroom * Kindness art * The Helping Hand Tree * The Kindness Song * The Sharing Flower * The "Safety Rule" * Teach children respect for each other.

* How to Use Music to Reduce Challenging Behaviors
Do you have children who don't listen no matter how many times you tell them? You will love this fun way to have children listen * Great way to teach rules and handle discipline problems without raising your voice or losing your cool * Powerful fun ways to take control of your classroom
* 25 Awesome Brain Games to Promote Learning and Fun
Easy fun activities to foster problem-solving and thinking skills * Help young children develop imagination and creativity * The Hilarious Hippotomus Game * Walkity, Walkity, Stop! * The Sound Scavenger Game * The Whatchamacallit Bag * Tippity Tap * Entertaining educational activities

* How to Make Naptime and Mealtime a Breeze
Do you have children who don't nap and are picky about foods? Great strategies to make naptime easy * What to do if a child misbehaves during naptime * Awesome must-knows for children who are picky about foods & won't eat or taste anything new * Bring Munchy to the table & Snoozy to nap * End naptime & mealtime woes

* The Little Scientist: Full STEAM Ahead with Fun Science Activities
Great DIY science activities children will love * Open up the minds of young learners with lots of fun activities, easy experiments, and games * Develop critical thinking skills they will need later * Create a love of science at a young age with these playful and fun activities *
5-Hour Certificate
There's no need to take a follow-up exam for in-person seminars. You'll grab your certificate as you leave!
Regular Registration
NO LATER THAN Sept. 30, 2021
Group size 1-4 people: $30.00 per person
Group size 5+: $26.00 per person
Late Registration
Oct. 1, 2, 2021
Group size 1-4 people: $34.00 per person
Group size 5+: $29.00 per person
Category: Discipline/Guidance & Development Environment & Curriculum Child Growth and Development
---
Presenters:
Dr. Maryln Appelbaum

Dr. Maryln Appelbaum is well-known as an outstanding authority on children, education, and families. She has a Master's Degree in both Psychology and in Education and a Ph.D. in Psychology. She has worked as both an educator and a therapist and has been a consultant throughout the United States. Maryln has been the owner and headmaster of three educational centers and one private school for children. She has written more than 30 "how-to" books geared exclusively for teachers and parents. She is especially known for her books, "DO IT RIGHT, A POSITIVE GUIDE FOR DISCIPLINE", and "HOW TO TALK TO KIDS SO THEY LISTEN." Her books, videos, posters, CDs, and audiotapes are used throughout the United States as well as in Canada and in South America. She has been interviewed on television and radio talk shows and has been quoted in newspapers including U.S.A. Today. She received White House Clearance in 1989 as a leading contender for the position of Director of the U.S. Office of Child Care. Maryln has always loved the challenge of reaching and engaging challenging, hard to reach, tough children. She keeps going until she finds the tools she needs to reach those students. She delights in sharing those tools, strategies, solutions, and interventions with other educators. She is powerful, fun, motivational, and most of all caring as she shares her personal experiences working with children.
Marty Appelbaum

Martin Appelbaum has spent a lifetime dedicated to his objective to make a profound and positive difference in children's lives. In addition to his B.B.A. Degree and Montessori teaching certificate, Martin has been both administrator and director of child care centers and private schools, working his way up from a teacher's aide position. He authored two Early Childhood Education (ECE) courses used by college undergraduate students and ''How to Teach Children to Follow Rules'', ''The Big Book of Play for Little Learners'', and ''Keys to Success''. His zest for living, unique sense of humor, and personal experiences combined with his concentrated knowledge of child care make each seminar refreshingly fun and information-packed. You will wish you didn't have to wait until Monday to be with your class.
Kristi Dina

KRISTI DINA is a "fountain of information." She makes working with others look easy. Kristi has a Bachelor's Degree in Education and many years of experience. She has a unique way of creating the right environment of trust and good communication. She has worked in the United States, England, and South America. Kristi brings her enthusiasm, expertise, and experience to share a showcase of information about this exciting voyage to success in child-care management. Her schedule is jam-packed with seminars, conferences, and time spent helping others implement successful programs. You will leave this information-packed seminar energized, enthusiastic, and armed with a wealth of knowledge and tools.

Here are what others say about Kristi's seminars.

"After 21 years of teaching, it's great to have some new ideas to take into my classroom and try." – Kathy Hannan, Teacher

"Kristi was an excellent presenter. I enjoyed my day and I am taking home a wealth of information." – Rosemary Andrew, Teacher
Paulina Perez and Kelli Jacoby "The Child Care Crew"

Paulina and Kelli ("The Child Care Crew") bring passion, energy, and enthusiam every time they join our Live Online Seminars. They are both passionate about helping teachers learn new songs and games for their classrooms.
You Might Also Like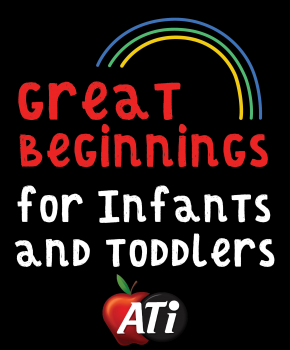 ON DEMAND • WATCH ANYTIME
3 Clock Hours
$25.00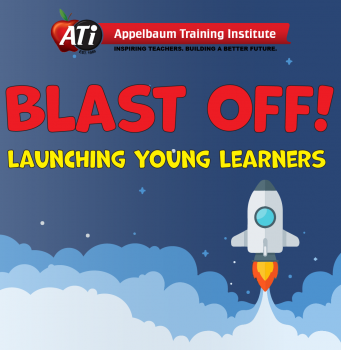 ON DEMAND • WATCH ANYTIME
5 Clock Hours
$34.00
ON DEMAND • WATCH ANYTIME
5 Clock Hours
$34.00