Message from Maryln
---
---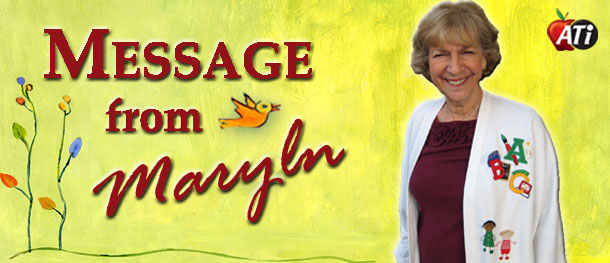 ---
Thursday, Jan. 18, 2018

Upgrade to first class

On a recent trip, I was upgraded to first class.  It was awesome.  I had more legroom, a larger seat, and better food.  The stewardess smiled often and kept asking me and the other passengers if we needed anything.  I felt like I was in a luxurious environment.
You can create for your students an environment in which they too feel "upgraded to first class."  Your attitude is contagious.  Smile and greet them when they come into the classroom.  Ask them if they need help.  Provide opportunities to move around so children can stretch.  Add warm touches that make the classroom cozy for both you and the students, and you will have upgraded to first class, and the flight will be smoother and better for all of you.
Have a great day.  You are a difference maker.
To receive this 'Message' by e-mail every Mon-Fri, send us your e-mail: