Message from Maryln
---
---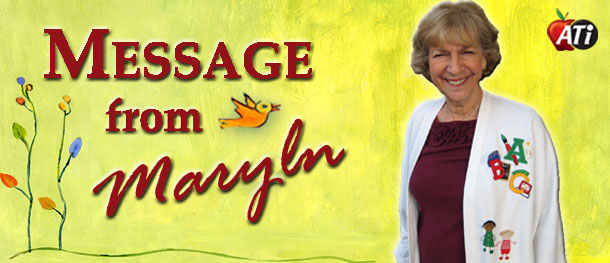 ---
Friday, May 17, 2019

Give the present of presence
There are children who receive all kinds of tangible gifts like cell phones and TV's. There are also children who receive "gifts" like privileges getting to do things they want to do.  But some of these children may be missing out on some of the greatest gifts.  That gift is the gift of presence. Presence means taking time to listen to children, really listen. It also means spending quality time with children.
Some of the children you teach may receive presents without presence at home. Those children need the gift of presence too. That's one of the many gifts you give to children. Your present is your presence.
Have a great day and weekend.  You are a difference maker!
To receive this 'Message' by e-mail every Mon-Fri, send us your e-mail: