Message from Maryln
---
---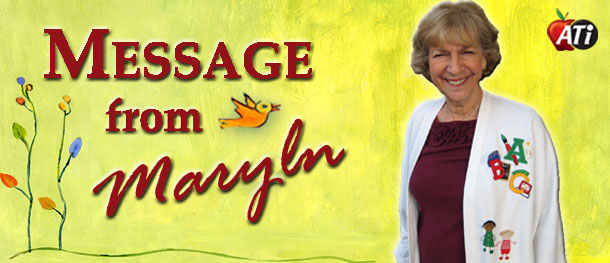 ---
Friday, February 21, 2020

People of greatness help everyone succeed

Tomorrow is George Washington's birthday. He has been called the "Father of America." He seems to have always been destined for greatness. He was born on 2/22/1732 to a Virginia planter family. It is said in one of his early biographies that he chopped down a cherry tree when he was a youth with a new hatchet. When his dad discovered what had happened, little George said to his father, "I cannot tell a lie, I did it." While it is not certain that this story is exactly true, there is much about George Washington's life that is true. He was a man who set goals from early on and followed through on those goals. He set a goal to develop and care for his land in Virginia and he did. He set a goal to get free of the restrictions of the British and he followed through. In his military career, he had two horses shot from under him and four bullets that ripped his coat, and yet he fought on. He married a widow with two small children and set a goal to be like their real dad to the children, and he followed through. When he was 43-years-old, he became Commander-in-Chief of the Continental Army to fight the British — a war that was won! He later became the first President of the United States. He was a great man.
On this special day, I personally would like to salute another great man who was born on Feb 22nd and that man is my son Marty Appelbaum. While he is not President of the United States, he is President of our Institute. He too has high integrity. He too sets goals and follows through and leads our company to greatness helping educators all over the world. But more importantly, he too is an awesome husband to his wife Carol, loving father to daughter, Ciara, and I am blessed to call him my son. I am grateful that George Washington was born, and I am very grateful for my son. Happy birthday, Marty!
Have a great Friday and weekend. You are a difference maker!
To receive this 'Message' by e-mail every Mon-Fri, send us your e-mail: