Message from Maryln
---
---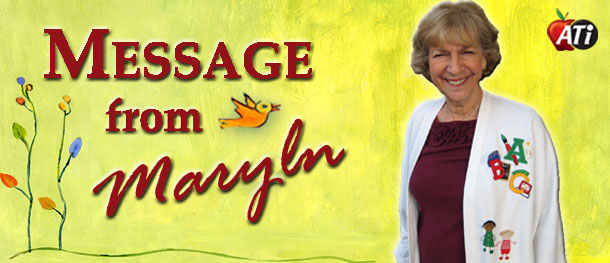 ---

Wednesday, July 15, 2020

If this room could talk

When you first wake up in the morning and see your room, here are some things to reflect on when working with children. Feel free to print it and pass it to others.
*  The door says: Open the doors to love and learning for children.
*  The walls say: Remember that inside the outer appearance of each child is someone special.
*  The fan says: Stay cool.
*  The window says: Look out at all times to be careful with what you say and do with children.
*  The dresser says: Wear clothes that make you feel good. The better you feel, the better you will be with children.
*  The clock says: The moments pass quickly, so enjoy each moment with children.
*  The bed says: Take time to get enough rest so you are at your best with children.
Have a great day.
Connect with us:
* Upcoming webinars – https://atiseminars.org/lintel/semlist.php?st=&ct=online_course
* Facebook – www.facebook.com/atiseminars
* Instagram – www.instagram.com/atiseminars
To receive this 'Message' by e-mail every Mon-Fri, send us your e-mail: