Message from Maryln
---
---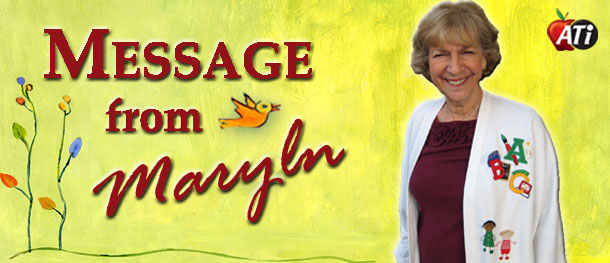 ---
Monday, March 25, 2019

You have something special you can give to every student and co-worker today
It's your positive attitude. You carry it with you wherever you go. It's free. You only have to reach into the pockets of your mind and heart to take it out.
Smile and have fun. Children laugh many times a day.  As adults get older, they sometimes lose this.  Take your laugh and smiles into classrooms, into teacher's lounges, into hallways, into your home.  It can help you remain calm even when there is misbehavior.  It will help you put everything into perspective.  So have a great day with your positive attitude today.
Have a great day.  You are a difference maker.
To receive this 'Message' by e-mail every Mon-Fri, send us your e-mail: