Early Childhood
---
Appelbaum Training (ATI) is your leader in training for early childhood teachers. With over 25 years of experience and knowledge and over 200 seminars each year, we can bring your team or training event successful, strategy driven, lively and fun topics to make each day with children a success.
Whether you want ATI to come and speak for an hour, a full day, or multiple days, Appelbaum can be there for you!  Do you need to partner with other schools? Not a problem. We are versatile and willing to help make the day of training just what you want and need.
Appelbaum Trainers are all masters at leading seminars and engaging audiences from 15-1500 participants. Each Master Trainer is hand picked by the Appelbaums and will bring their experience and know the best of the best strategies to make a difference in your classrooms and schools.
---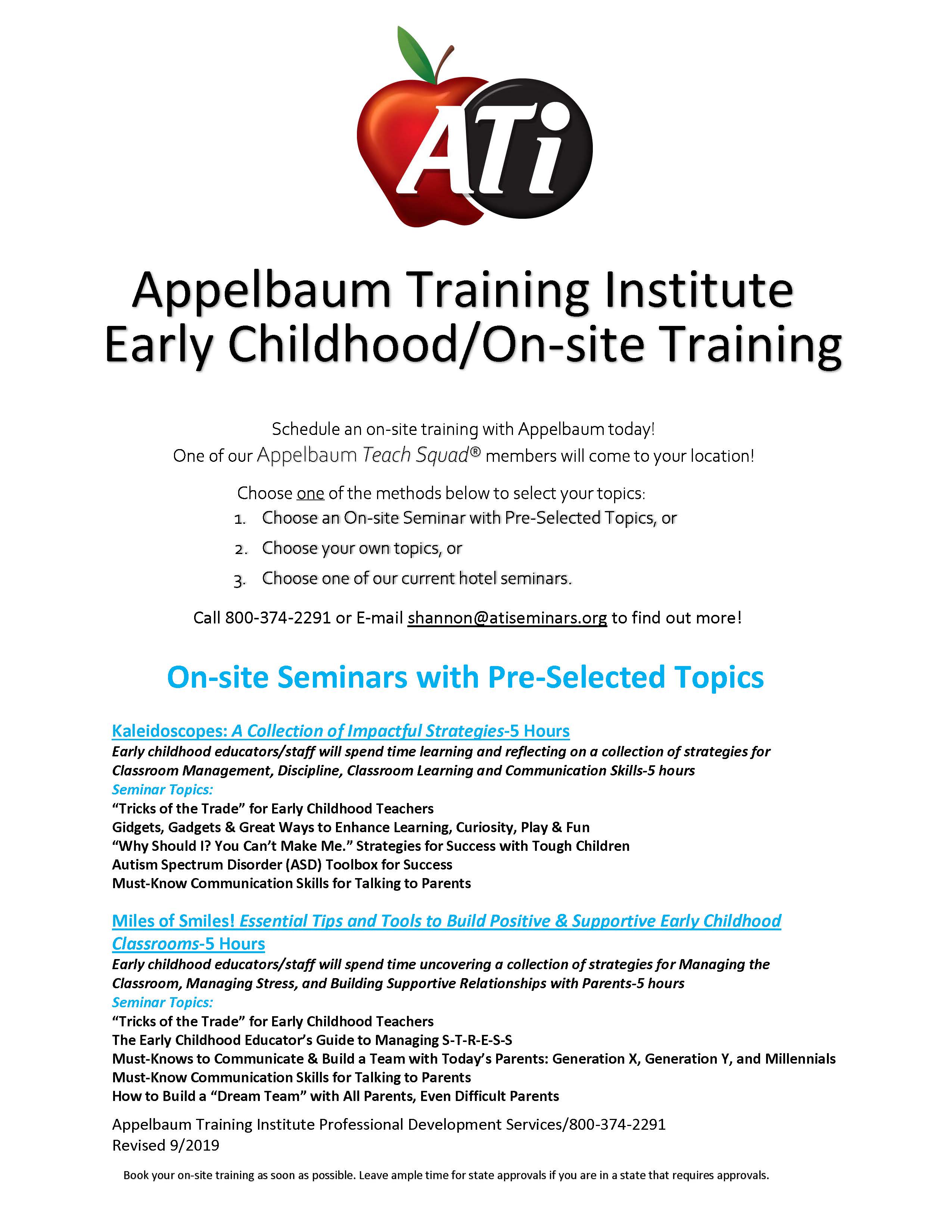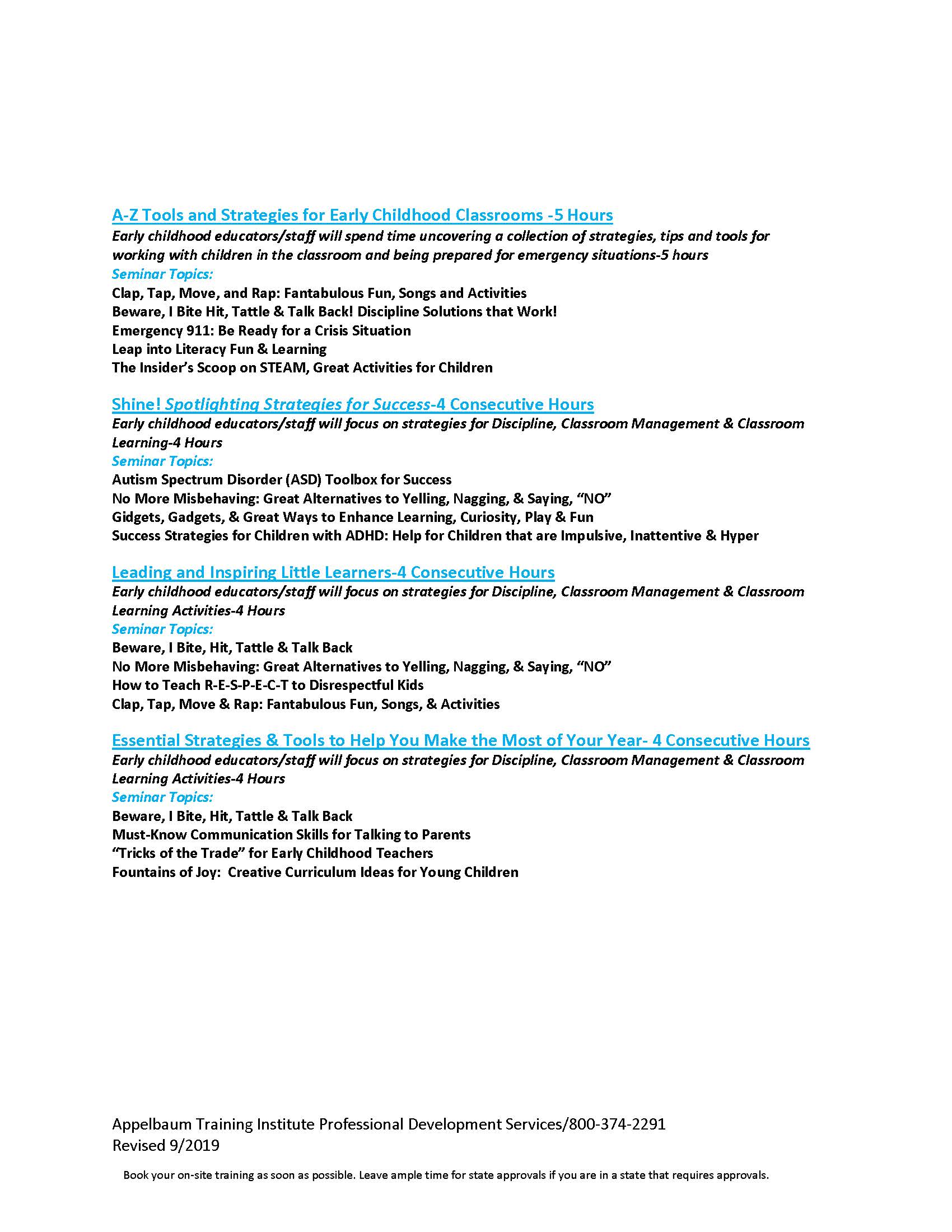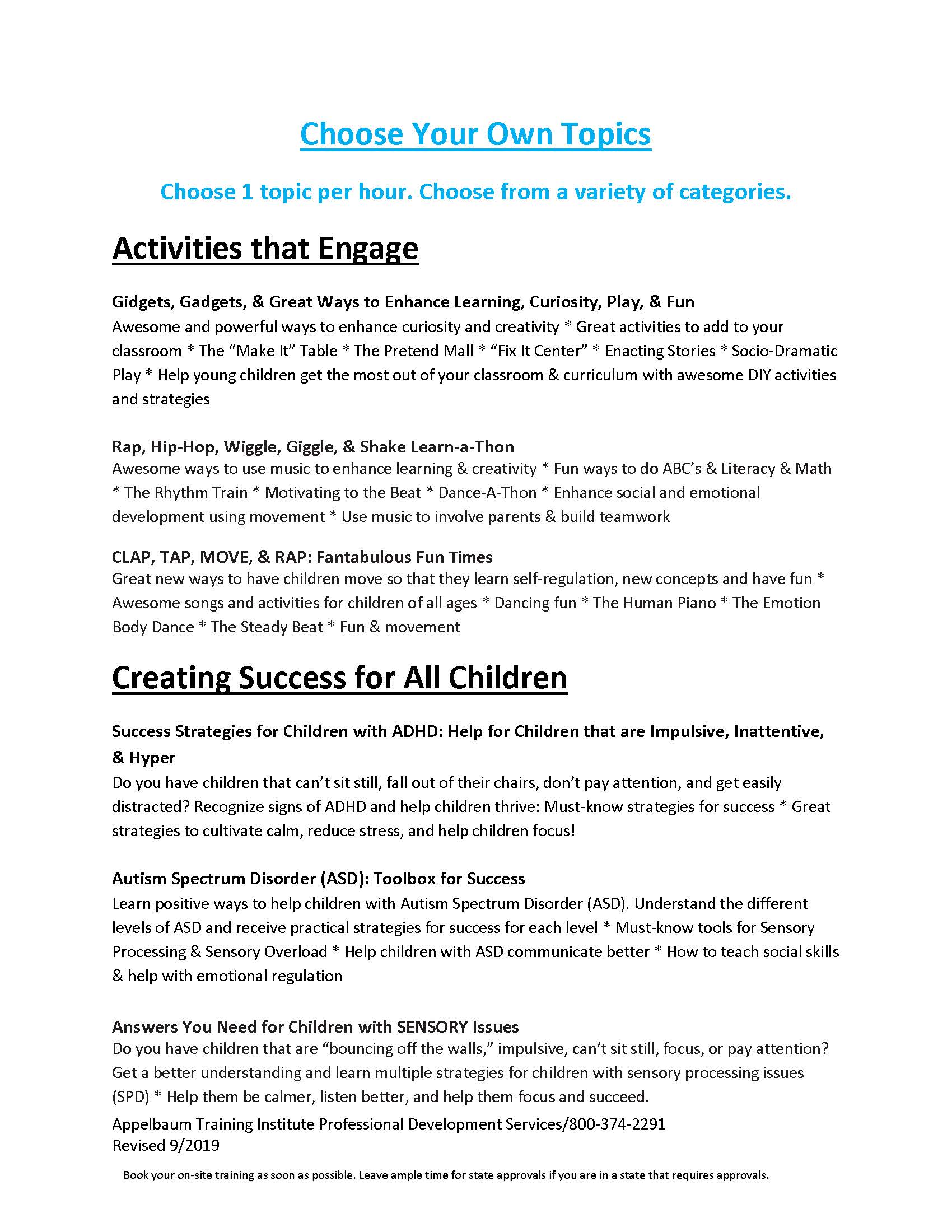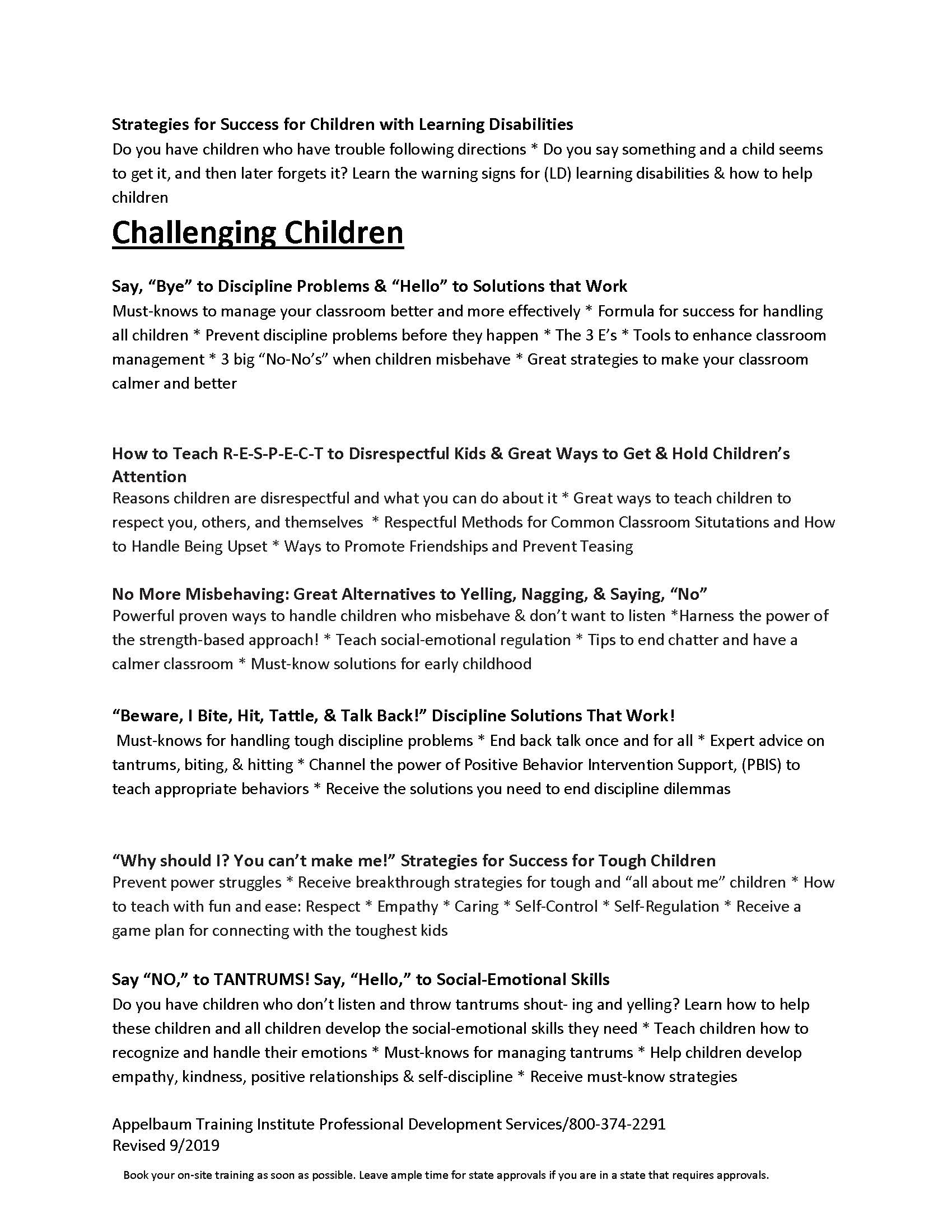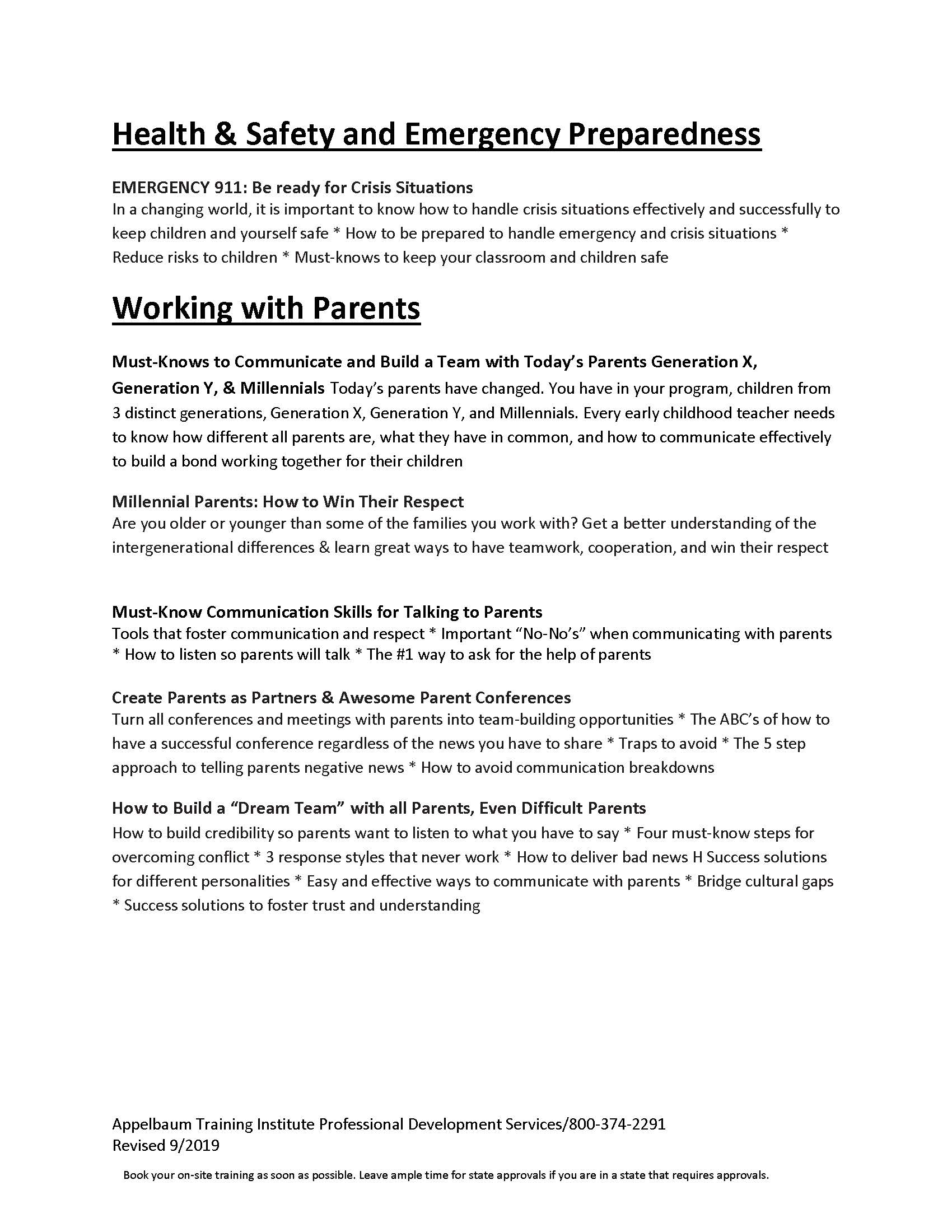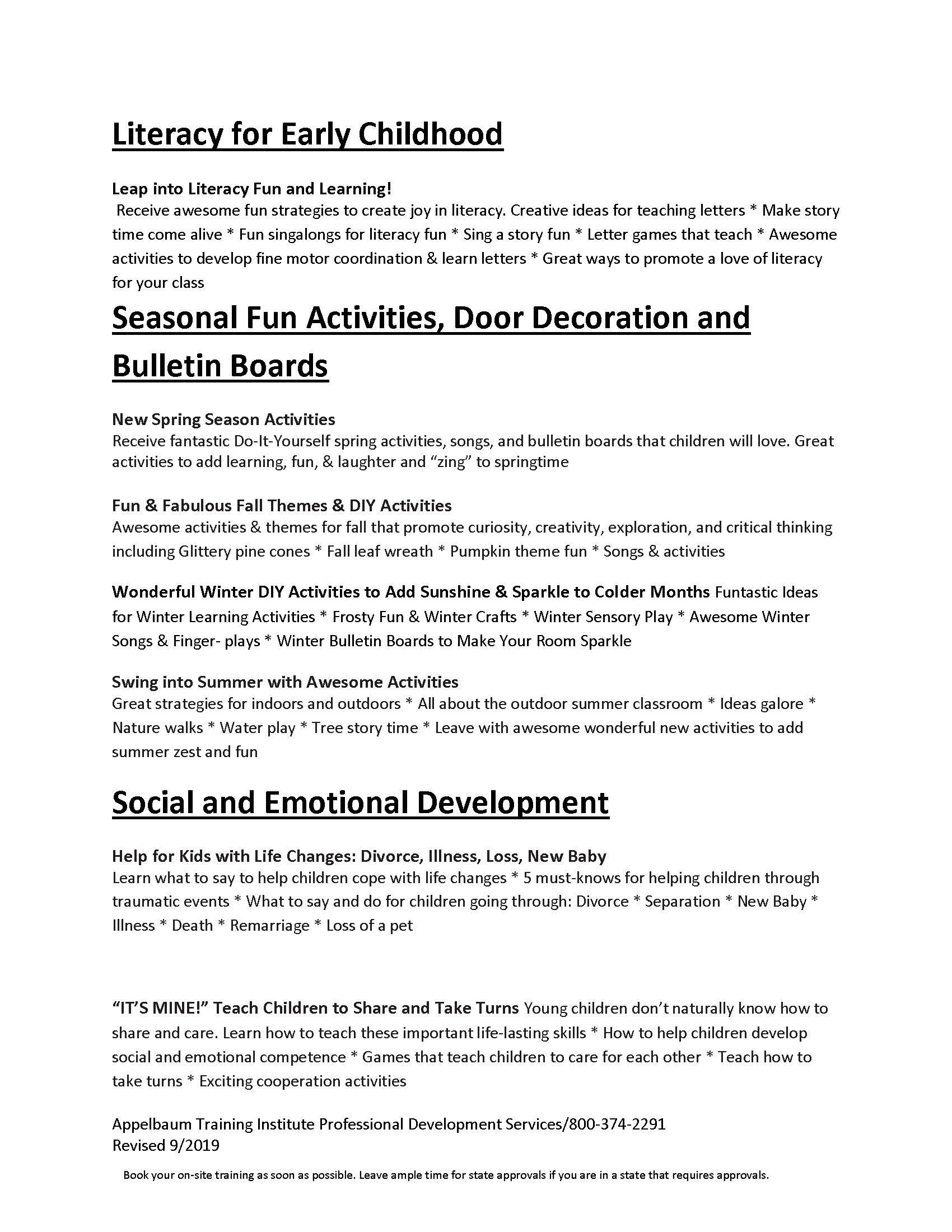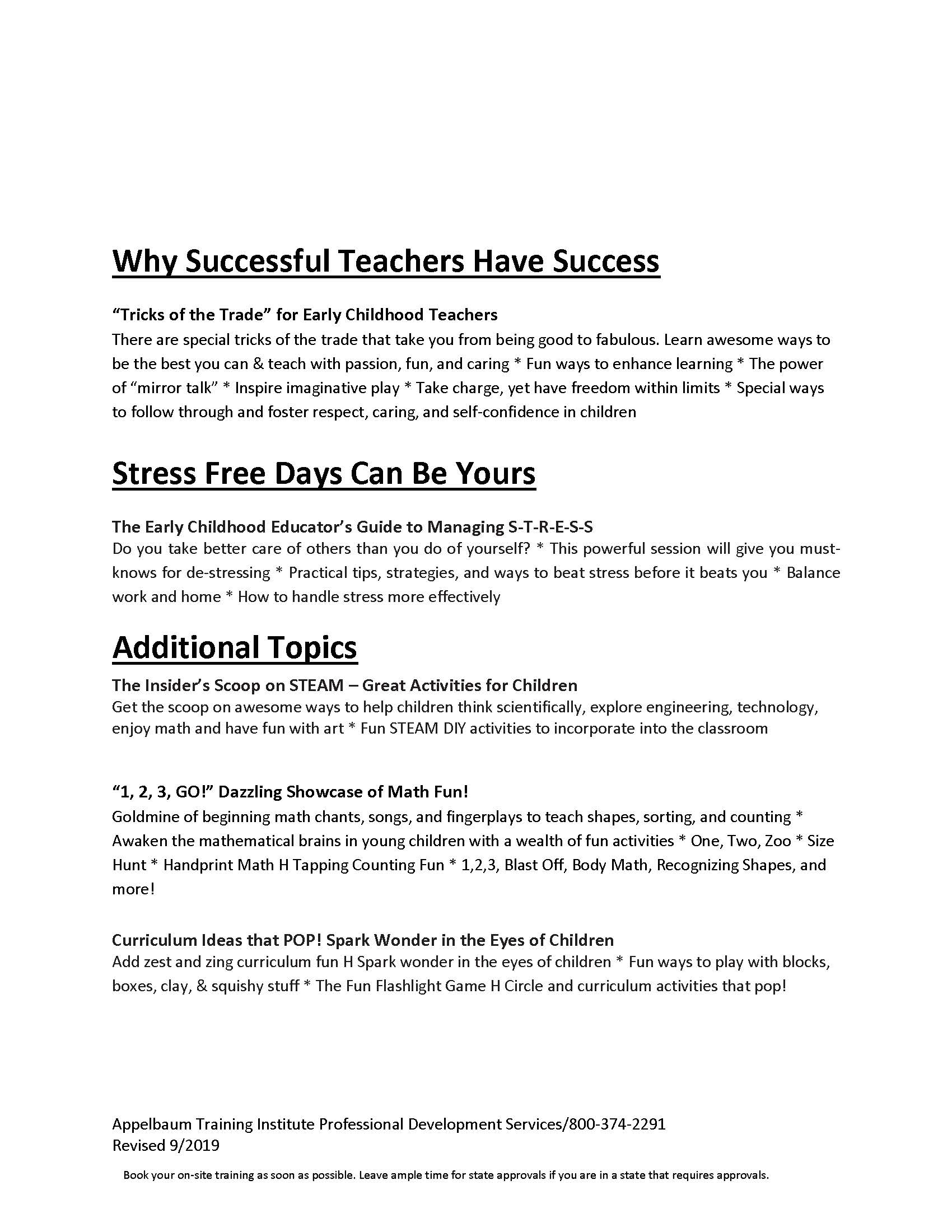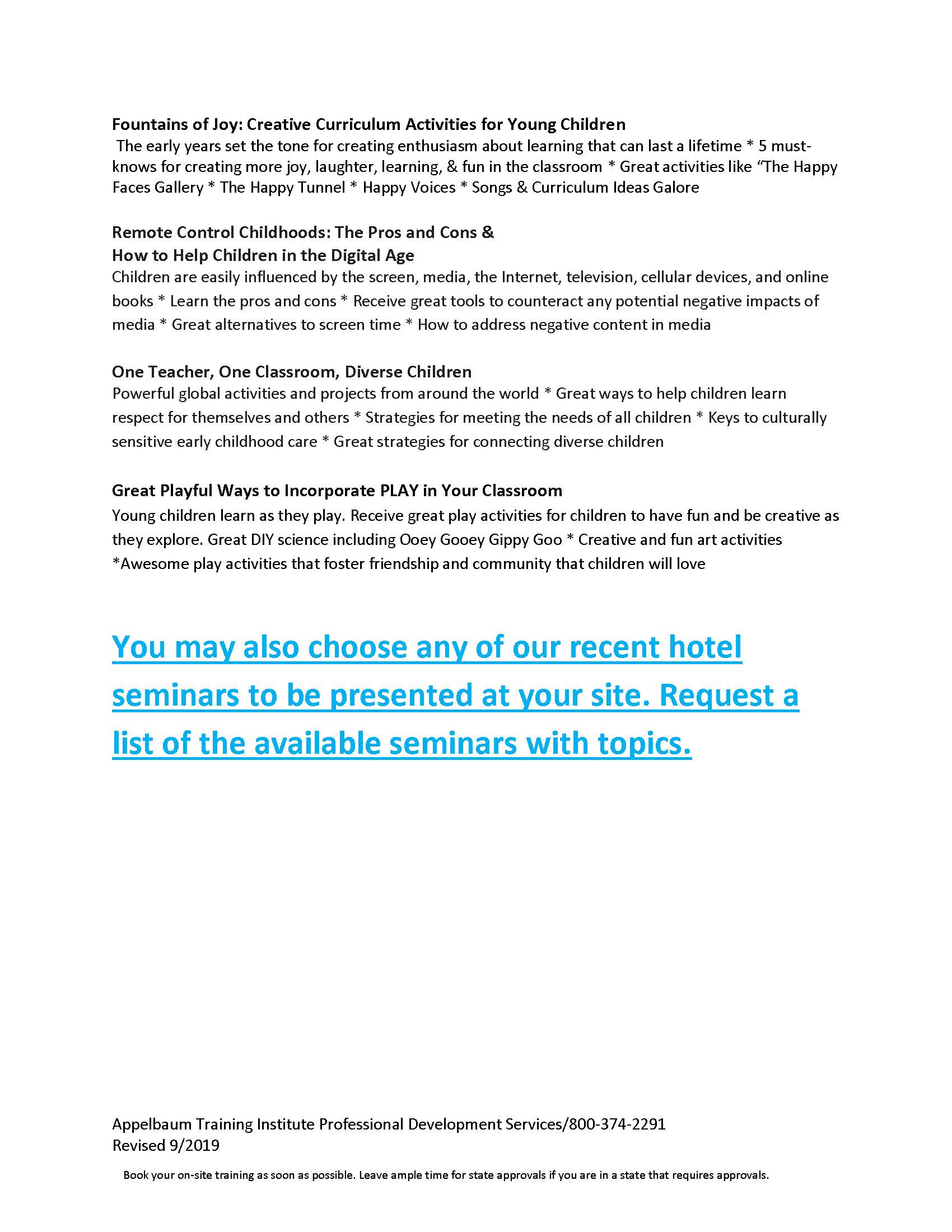 ---