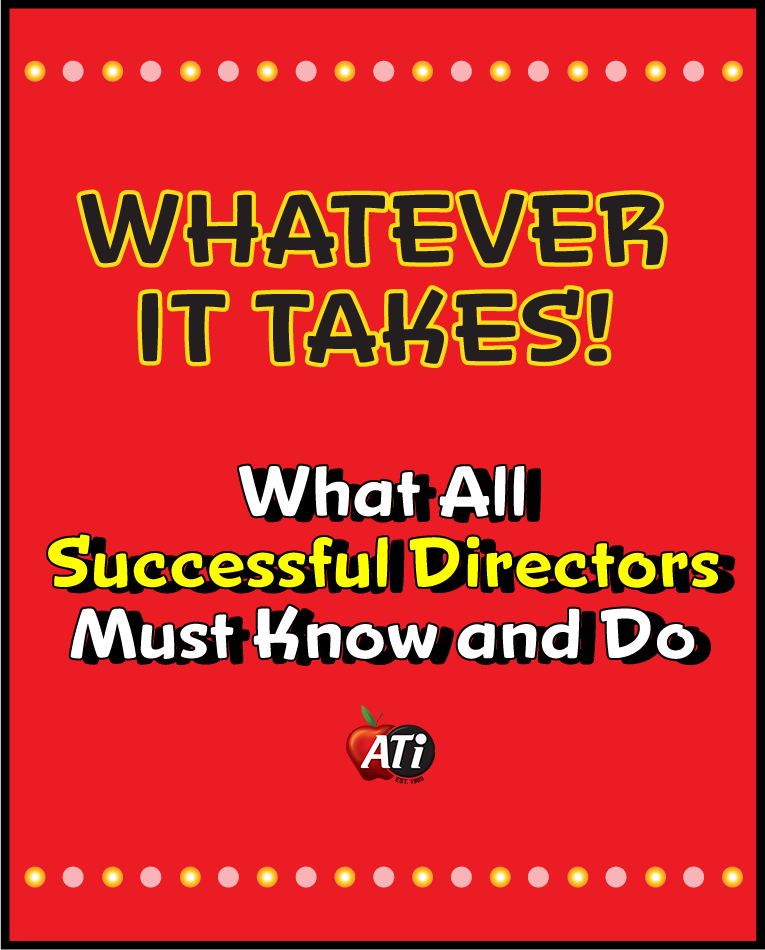 WHATEVER IT TAKES! What all Successful Directors Must Know and Do - ONLINE
LIVE • Online


August 13, 2022
8:30 am to 1:30 pm Central

U.S. Time Zones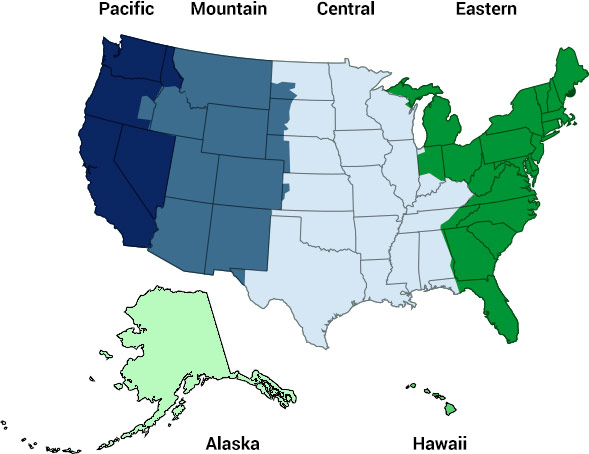 This Seminar Begins At:
3:30 am
Hawaii Time
5:30 am
Alaska Time
6:30 am
Pacific Time
7:30 am
Mountain Time
8:30 am
Central Time
9:30 am
Eastern Time
Credits: 0.50
Earn 5 Clock Hours When You Pass Exam
Seminar Pricing:
$58.99
---
New in 2022!
It is no longer necessary to purchase the end-of-course true/false exam separately! It is now included in every seminar purchase.
Watch LIVE or the recording within 2 weeks of the broadcast date - the recording will be removed on August 27, 2022
* Missouri: Those in Missouri who wish to receive MOPD credit must take their certificate exam no later than noon on Monday, August 15, 2022. Please be sure your MOPD ID number is listed in your Appelbaum account in the "State Registry ID" field.
* Minnesota: Those in Minnesota who wish to receive DEVELOP credit must take their certificate exam no later than noon on Monday, August 15, 2022. Please be sure your DEVELOP ID number is listed in your Appelbaum account in the "State Registry ID" field.
---
You do not have to choose. All of the following 5 TOPICS will be covered.
20 Sanity Saving Solutions to Get Staff to Stop Quitting
"Oh no! Not again!!!" You may find yourself saying this when staff quit, often without any notice! Staff turnover can be one of the toughest issues facing early childhood managers. Learn effective strategies for building a team in which everyone wants to participate. Receive motivation strategies that work, and stop staff turnover

10 Keys to Hiring the Staff You Need NOW
Learn the success secrets of finding staff even during these crazy times. How to find staff that really want to work * Receive keys for how to market and who to market to so that you find staff eager to go to work for you. Learn what to say and what to do. Receive keys to success in hiring

10 Secrets of Highly Successful Centers
Some centers have been surviving and thriving through the pandemic and now through these new times of high inflation, harder-to-get staff, and all the problems that child care managers may have. Learn the secrets to help your business survive and thrive.

25 Great Stressbusters for Directors
Child care managers often have heaps of stress coming at them from all directions, and it's hard to turn it off even after the last child and staff member leaves at the end of the day. Beat stress before it beats you. Receive expert-tested strategies that you can immediately implement to feel better at the end of each day.

20 Ways to Halt Whining, Complaining, & Troublemaking of Parents and Staff
Seven ways to deal positively with difficult staff and parents * Must-knows for parents and staff that are negative * How to handle whiners * Gossips * Workplace Drama * Staff Tardiness * Positive Ways to turn complaints into solutions

5-Hour Certificate
After viewing the course, pass a brief follow-up true/false exam for your 5-hour certificate. You will not be able to answer the questions until after the seminar ends. If you watch the seminar, you will be able to easily answer all questions. Those who answer less than 70% correctly will be required to pay a $5 retake fee. No need to worry - failed exams are rare.
You will find the exam in your EXAMS TO TAKE tab.
Regular Registration

NO LATER THAN August 11, 2022

Group size 1-2 people: $53.99 per person

Group size 3+: $48.99 per person

Late Registration

After August 11, 2022

Group size 12 people: $58.99 per person

Group size 3+: $53.99 per person
Category: Management & Leadership
---
Presenters:
Dr. Maryln Appelbaum

Dr. Maryln Appelbaum is well-known as an outstanding authority on children, education, and families. She has a Master's Degree in both Psychology and in Education and a Ph.D. in Psychology. She has worked as both an educator and a therapist and has been a consultant throughout the United States. Maryln has been the owner and headmaster of three educational centers and one private school for children. She has written more than 30 "how-to" books geared exclusively for teachers and parents. She is especially known for her books, "DO IT RIGHT, A POSITIVE GUIDE FOR DISCIPLINE", and "HOW TO TALK TO KIDS SO THEY LISTEN." She has been interviewed on television and radio talk shows and has been quoted in newspapers including U.S.A. Today. She received White House Clearance in 1989 as a leading contender for the position of Director of the U.S. Office of Child Care. Maryln has always loved the challenge of reaching and engaging challenging, hard to reach, tough children. She keeps going until she finds the tools she needs to reach those students. She delights in sharing those tools, strategies, solutions, and interventions with other educators. She is powerful, fun, motivational, and most of all caring as she shares her personal experiences working with children.
Marty Appelbaum

Martin Appelbaum has spent a lifetime dedicated to his objective to make a profound and positive difference in children's lives. In addition to his B.B.A. Degree and Montessori teaching certificate, Martin has been both administrator and director of child care centers and private schools, working his way up from a teacher's aide position. He authored two Early Childhood Education (ECE) courses used by college undergraduate students and ''How to Teach Children to Follow Rules'', ''The Big Book of Play for Little Learners'', and ''Keys to Success''. His zest for living, unique sense of humor, and personal experiences combined with his concentrated knowledge of child care make each seminar refreshingly fun and information-packed. You will wish you didn't have to wait until Monday to be with your class.