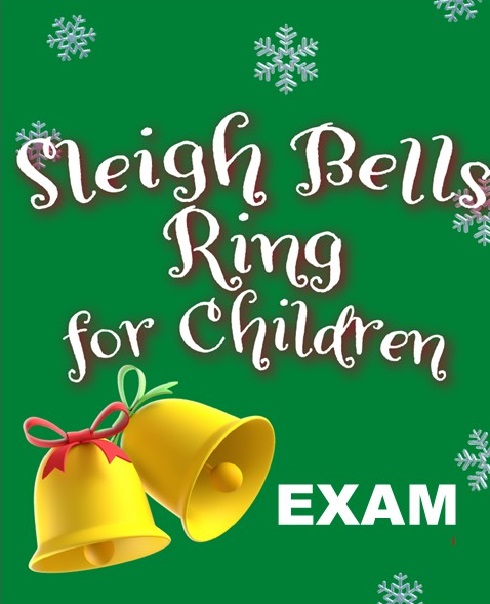 Sleigh Bells Ring for Children Exam
EXAM
Take Anytime
Earn 5 Clock Hours When You Pass Exam
Pricing:
$5.00
---
This exam will become active once the online training has ended on December 11, 2021
Category: Environment & Curriculum Child Growth and Development
---
Presenters:
Dr. Maryln Appelbaum

Dr. Maryln Appelbaum is well-known as an outstanding authority on children, education, and families. She has a Master's Degree in both Psychology and in Education and a Ph.D. in Psychology. She has worked as both an educator and a therapist and has been a consultant throughout the United States. Maryln has been the owner and headmaster of three educational centers and one private school for children. She has written more than 30 "how-to" books geared exclusively for teachers and parents. She is especially known for her books, "DO IT RIGHT, A POSITIVE GUIDE FOR DISCIPLINE", and "HOW TO TALK TO KIDS SO THEY LISTEN." Her books, videos, posters, CDs, and audiotapes are used throughout the United States as well as in Canada and in South America. She has been interviewed on television and radio talk shows and has been quoted in newspapers including U.S.A. Today. She received White House Clearance in 1989 as a leading contender for the position of Director of the U.S. Office of Child Care. Maryln has always loved the challenge of reaching and engaging challenging, hard to reach, tough children. She keeps going until she finds the tools she needs to reach those students. She delights in sharing those tools, strategies, solutions, and interventions with other educators. She is powerful, fun, motivational, and most of all caring as she shares her personal experiences working with children.
Marty Appelbaum

Martin Appelbaum has spent a lifetime dedicated to his objective to make a profound and positive difference in children's lives. In addition to his B.B.A. Degree and Montessori teaching certificate, Martin has been both administrator and director of child care centers and private schools, working his way up from a teacher's aide position. He authored two Early Childhood Education (ECE) courses used by college undergraduate students and ''How to Teach Children to Follow Rules'', ''The Big Book of Play for Little Learners'', and ''Keys to Success''. His zest for living, unique sense of humor, and personal experiences combined with his concentrated knowledge of child care make each seminar refreshingly fun and information-packed. You will wish you didn't have to wait until Monday to be with your class.
Dylan Franke

Dylan Franke lives in Southern California. She has taught ages two, three, four, and kindergarten! She is known for her classrooms' children having fun, being creative, getting messy, and learning every step of the way.